The next Start Fitness North East Harrier League fixture take place at Wrekenton this Saturday, 8th February 2014.
New members to the club are welcome to take part but they must register at Race HQ prior to their race.
Race HQ/Registrations will be located in the buildings at Cardinal Hume School on Old Durham Road.
The youngsters kick off proceedings just after mid-day, with the Ladies setting off around 13:10 and the Senior Men's race starting at 14:15 (these times are approximate so please be ready at short notice).
Parking at Wrekenton
Parking is available at Cardinal Hume Catholic School, Old Durham Road, Beacon Lough, Gateshead, Tyne and Wear NE9 6RZ.
If you have any concerns about bad weather affecting the fixture, you should check the usual social media sites on Saturday morning to check whether the fixture will be going ahead.
Course Map
(click on map for larger image)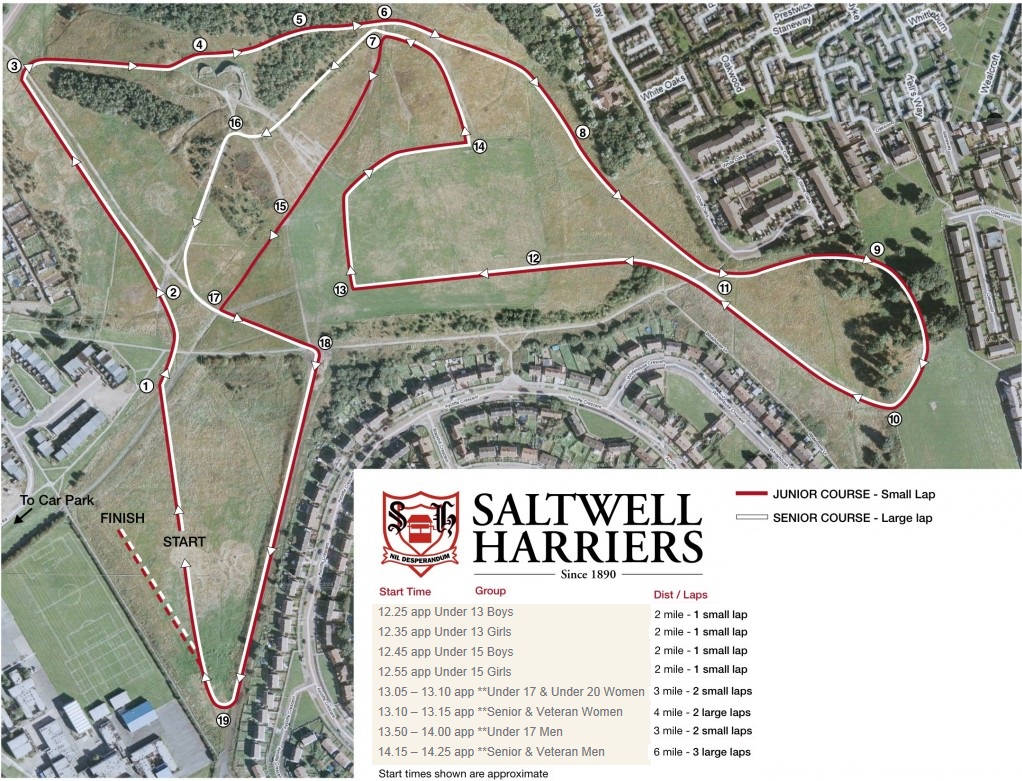 TBH "Hospitality Tent' will be on site from mid-day (providing it's dried out after it's excursion to the Northerns!! )
If you have any questions about this fixture please ask one of the Group Leaders at Thursday's club session or leave a comment below.
David