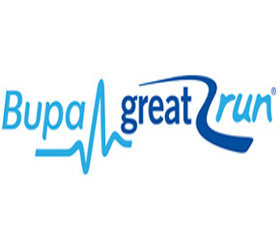 Congratulations to the 16 members who took part in this year's BUPA Great North 10k run.
Conditions were nigh on perfect for racing, and this was reflected with some fantastic race times.
Overall race winner was Scott Overall, in a time of 29m 34s, and first female finisher was Gemma Steel, in a time of 32m 56s.
| Position | Name | Surname | Time |
| --- | --- | --- | --- |
| 14 | Keith | Smith | 35.01 |
| 19 | Joseph | Turner | 35.51 |
| 83 | Shaun | Brown | 39.54 |
| 109 | Andy | Lisle | 40.33 |
| 165 | Chris | Graham | 41.27 |
| 532 | Steven | Compton | 46.01 |
| 704 | Stuart | Dickson | 47.56 |
| 820 | Claire | Grossett | 49.04 |
| 1067 | Imran | Mohammed | 51.21 |
| 1503 | Emma | Brannan | 54.59 |
| 1815 | Jane | Picken | 57.36 |
| 2217 | Kelly | Spence | 1.00.45 |
| 2244 | Gail | Allan | 1.01.01 |
| 2261 | Joanne | Lee | 1.01.10 |
| 2768 | Danielle | Rutherford | 1.07.15 |
| 3110 | Diane | Pringle | 1.14.32 |
Full race results can be found here http://greatrun.org/Results/FullSearch.aspx