This was a fixture for the mud larks amongst us. After a heavy week of rain, heading over to Durham the rain just got worse and worse. The course was a bit muddy to start with, the lower parts being a bit of a mess before a single foot touched them, and the more people who ran on it, the deeper the mud became.
First up were the U11 races with the boys starting things off. First in for the boys was Freddy Palmer in his first XC race for the club coming 14th in a time of 5:49. Next in was Aiden Jones in 40th place in 6:24, closely followed a couple of seconds later by Henry Pickett and Lucas Powell who were both given the same time in 45th and 46th places
Next up was Anna Carr, our only U11 girl representative, who ignored the rain, which was getting heavier, finishing 33rd in a time of 6:46.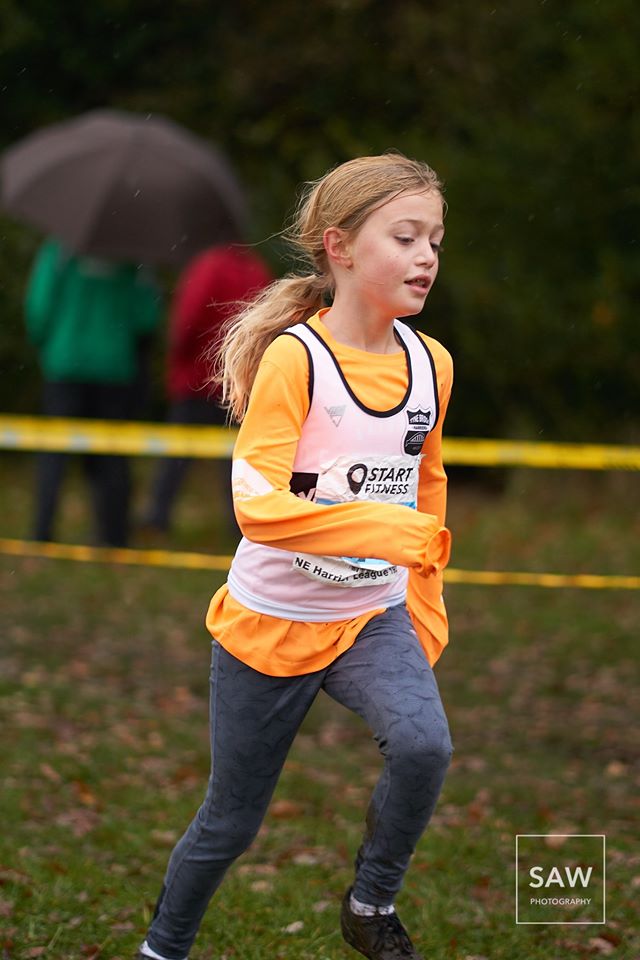 The rain seemed to subside a little in time for Fraser Bigg to represent us in the U17 boy's race. Fraser had to run 2 very tough medium laps that were advertised at 1.7 miles each, and placed 32nd in a time of 26:26.
The U15s were up next, with the rain still in attendance. Zak Kettle was our only U15 boy and he completed the 2.1 mile full lap, that was getting worse by the minute, giving good account of himself. His claims of competing against an U15 with a full beard were largely ignored, as he managed to come in 36th place in a time of 16:08.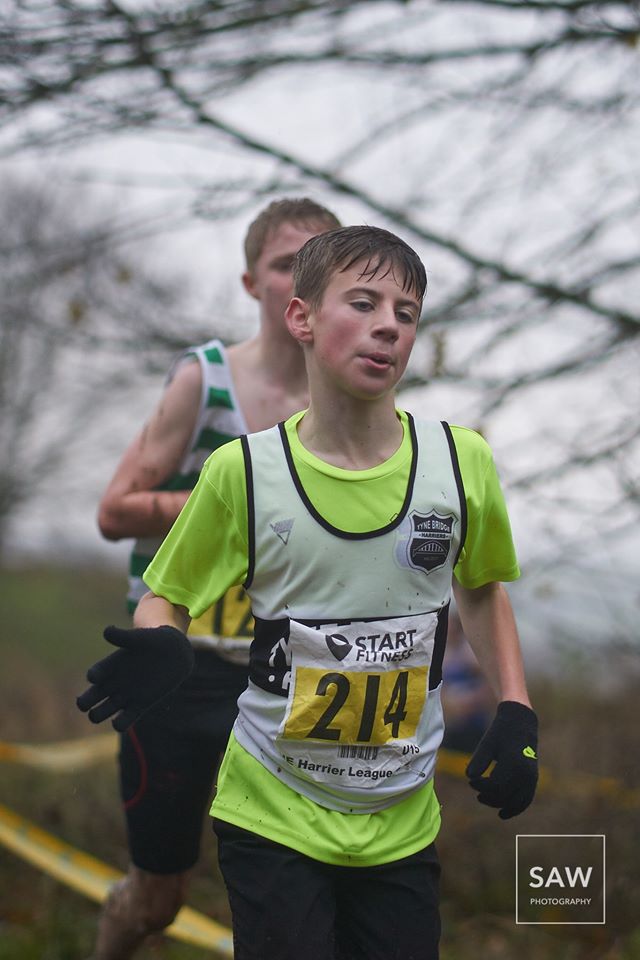 Amber Maynard was our only representative in the U15 girl's race, due to illness hitting a few of our other regulars, coming 35th in a time of 21:40. No claims of beard wearing competitors were made by her I might add.
The final junior races of the day were the U13s. The girls, again, closed a team and the boys were two short this time, with injury and illness keeping some of the regulars away. Jake Moir was the only U13 boy, pushing through the now quagmire to finish the full lap in 40th position in 19:17.
For the girls Ruby Colver, who improved her position from Wrekenton by 12 places, finishing in 24th place for the full lap in 18:52. Next in was Laura Whitman in 57th place in a time of 23:43 with first timer, Abigail Swainston, finishing in 58th place a few seconds behind in 23:51, putting the team into 11th place. This was a massively tough course, with incredibly hard conditions, and Abigail wasn't phased at all, giving everything she could to close this team.
On the catering front, The Colvers managed to trump the Moirs by adding home-made Chilli Jam to their Red Leicester sandwiches (we only had Branston – other makes of pickle are available), Salmon and cucumber was on offer to our more affluent club members, but Henry Pickett may take the honours again by thinking outside the box, with a Quorn Ham and Mustard Bagel.
Next up is the North Easter XC champs on 14-12-19 at Alnwick. The entries are now closed, so if your names not down, you are not getting in. U11 entries are on the day though, so U11s can still get into the non-championship race before the competitive races (not that the U11s aren't competitive!!) take place. This is followed by the TBH Christmas Party at St Dominic's Club, where our presentations for the year will take place. If you want tickets for the Christmas party, just drop me an e-mail David.Moir@ncl.ac.uk
Dave Moir
PS Thanks to Stuart Whitman for the fantastic photos.