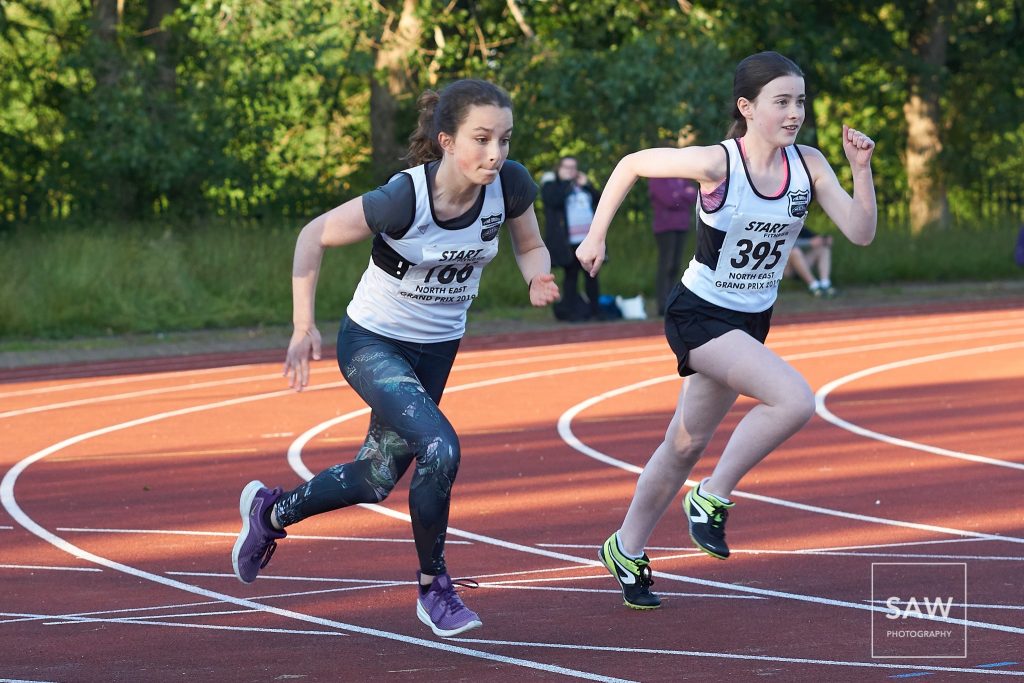 In early 2018, the "TBH Junior Racing Group" was established, with a view to encouraging more of the juniors to get involved with racing. In addition to the Wednesday night sessions, two other sessions are put on each week. There is a steady run along the quayside on Monday nights, and a track or cross country session (depending on the season and if there are any races on at the weekend) on Saturday mornings. Details of these additional sessions are included in the weekly e-mail. If your child is interested then please discuss this with the coaches beforehand and only turn up if you have had agreement to their attendance. We do restrict access to year 7s and above, but would consider competent year 6s if we feel they would benefit from the sessions.
All we ask in return for access to the extra training sessions, is for a commitment to represent the club in races a minimum of six times in the year. This can be cross country, track, road or even a relay event, with there being plenty of opportunities to do that. Details of many races tend to be included in the weekly e-mail, and TBH's junior presence is gradually increasing at various fixtures such as the North East Harrier League (cross country) or the North East Grand Prix (track).
We usually have plenty of adult help with coaches / coaching assistant / parent helpers, but we are always more than happy to have additional help. If you are considering a coaching qualification, then the juniors is a great place to start from. It can really help build your experience and gives you a real opportunity to gather the portfolio of evidence you need to keep in order to qualify as a coach.