Congratulations to Jarlath McKenna who is the club member of the month for July!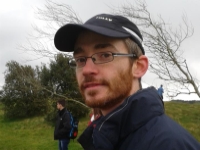 He kicked the month off with first place and a course record at the Chevy Chase, the region's Blue-Riband fell racing event. Then a few days later he smashed the club 5 mile record at our Bridges of the Tyne race. He went on to lay claim to the club v40 record at the Sunderland 5K and then capped the month off with a gutsy 2nd place at the Lakeland 100 (100miles!) after leading  for about 97miles.
A massively impressive list of achievements over a wide range of disciplines.
Well done to our other nominees Anthony Tait, Connor Braithwaite, Marie Bell, Steve Kettle & Hannah Stewart. 
The list of previous MotM winners can be found here