Despite the disappointing news that the Leeds Abbey Dash 10k course was short, a number of TBH members had excellent runs, including October's member of the month, who also posted a PB of 1.17 at the Great North Run the month before. Congratulations go to Tim Kelso on another great time.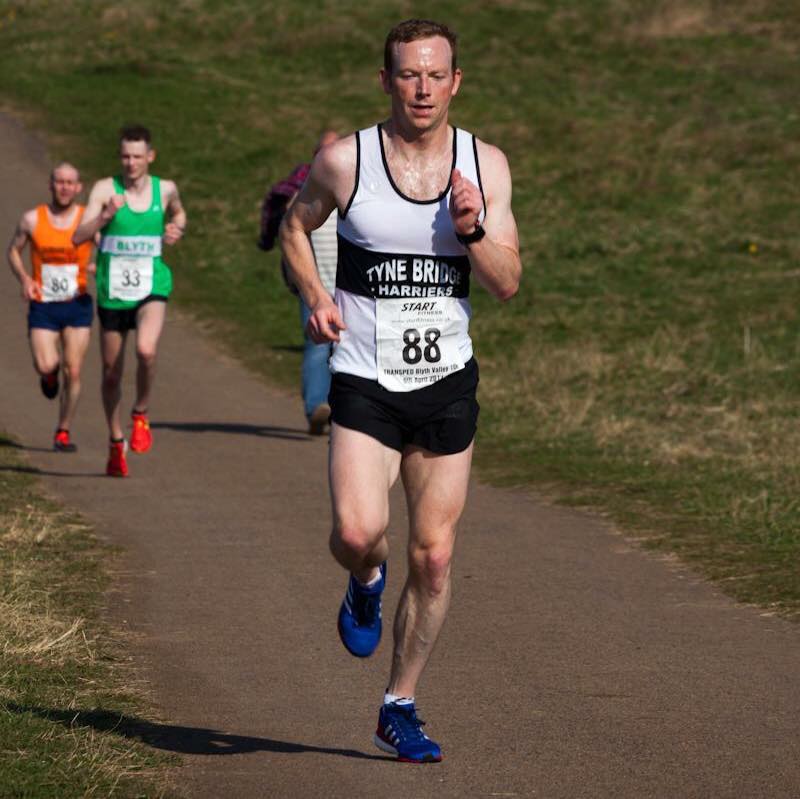 Also nominated this month were
Caroline Williams, who has put together an impressive string of PBs, at the Manchester Half Marathon, the York 10 Mile, and most recently a 3rd place finish at the Hexham 10k.
Richard Tailford, who is continuing to break club records, this time with a speedy 1:21 PB and the MV55 TBH Record at the Manchester Half Marathon.
Sophie Marr (member of the month in April '19) was nominated after finishing vincitrice femminile at the Mezza Maratona di Ascoli (that's winner of the Ascoli Half Marathon if you 'don't do European'.)
For a look back on some other great results from October, head over to the October results page.
Finally, it's impossible to mention anything to do with TBH members without thinking of Kev Cheetham, husband, father, and our friend and membership secretary. It was great to see so many TBH members old and new running together along the quayside on Thursday 28th in his memory. Kev raised a great deal of money for the Northern Head and Neck Cancer charity – anyone who wants to donate can do online.
Well done to all. A reminder that you can nominate someone for member of the month at any time during the month by emailing Adam. We encourage nominations from all groups. Nominations can be for race performances or for contributing to the club in some way. Committee members and the previous 12 months' winners are not eligible.