This Sunday sees the 2nd meeting of the North East Harrier League 2013/14
Tyne Bridge Harriers have made a superb start in the NEHL, with the Men currently topping Division One and the Ladies currently mid-table after the first fixture.
North East Harrier League fixture, taking place at Bedewell Park, Jarrow this Sunday, 24th November 2013. Race HQ / Registrations will be located at Monkton Stadium, Dene Terrace, Jarrow, NE32 5NJ.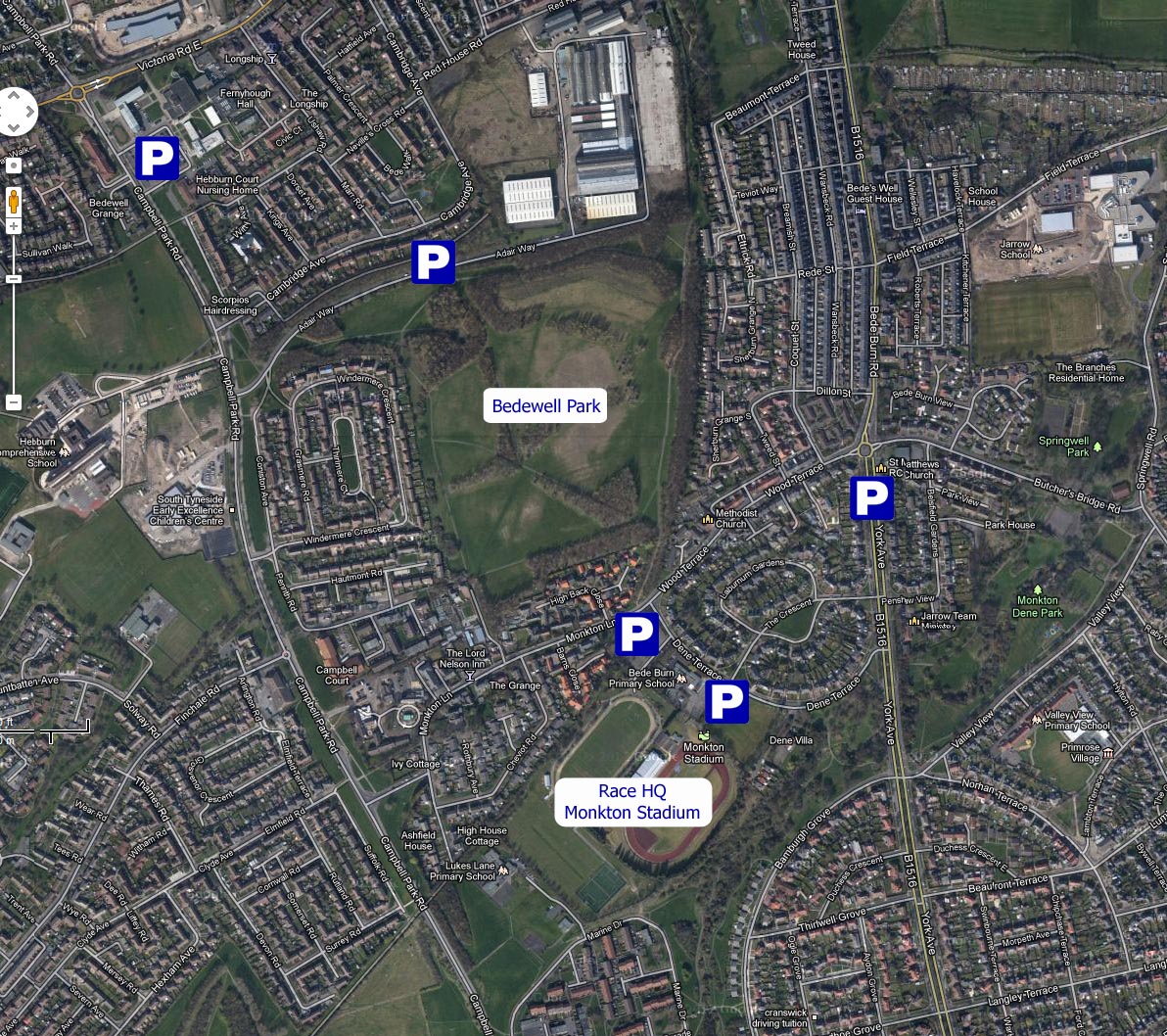 View Jarrow in a larger map here
PARKING AT JARROW
There will be limited parking at Monkton Stadium and the school next door. There is a parking charge to use these facilities. There is also parking available at Hebburn Swimming pool which is on Campbell Park Road – approx 8/10 mins walk from Bedeswell Park, also you will be able to park on York Avenue- approx 5/6 mins walk to Monkton and Bedeswell, and on Adair Way just off Campbell Park Road – 2/3 mins from Bedeswell.
The provisional timetable of events is as follows:
12.15 Under 11 Boys & Girls
12.25 app Under 13 Boys
12.35 app Under 13 Girls
12.45 app Under 15 Boys
12.55 app Under 15 Girls
13.05 – 13.10 app **Under 17 & Under 20 Women
13.10 – 13.15 app **Senior & Veteran Women
13.50 – 14.00 app **Under 17 Men
14.15 – 14.25 app **Senior & Veteran Men
Please note, these times are approximate so listen out for the whistle calling your race. Make sure you're up there in time to get warmed up and to the start.
Pack Changes
Please make sure that you are aware of any pack changes. If in doubt, please ask your team captain (Paul Hilton for the men, Denise Waugh for the ladies).
Arriving Early
If you want to arrive early to assess the course conditions and warm up and support the other races, the Tyne Bridge Harriers 'Hospitality Tent' is usually on site from 12:00pm providing, shelter, warmth, teas, coffees and other goodies

If you have any questions, please ask below or through the TBH GoogleGroup and for further information about the Harrier League check out their new website here.
See you there !!