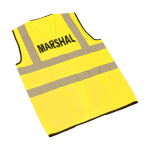 The next race of the Tyne Bridge Harriers Winter Grand Prix Series takes place on Tuesday, 5th February, and I'm happy to announce all volunteering posts have now been filled.
Many thanks to all those who have volunteered.
With two races of the series remaining, Sara Sedgley holds a slender lead from Scott Wilkinson and the Parkin couple, Chris & Gill. But with a maximum 200 points still available, the contest is far from over and there is still time for someone from the middle of the pack to make a late charge for the title.
The race is open to all Tyne Bridge members, but please read the set of race guidelines prior to competing.
Latest points table.
| Position | Surname | First Name | Race 1 | Race 2 | Race 3 | Race 4 | Race 5 | Race 6 | Total |
| --- | --- | --- | --- | --- | --- | --- | --- | --- | --- |
| 1 | Sedgley | Sara | 100 | 99 | 70 | 78 | | | 347 |
| 2 | Wilkinson | Scott | 100 | 100 | 98 | 36 | | | 334 |
| 3 | Parkin | Jillian | 100 | 93 | 70 | 52 | | | 315 |
| 4 | Parkin | Chris | 100 | 79 | 70 | 65 | | | 314 |
| 5 | Dickson | Stuart | 100 | 68 | 63 | 70 | | | 301 |
| 6 | Smith | Caroline | 100 | 83 | 77 | 25 | | | 285 |
| 7 | Brown | Shaun | 100 | 72 | 39 | 73 | | | 284 |
| 8 | Wishart | Rob | 100 | 84 | 24 | 74 | | | 282 |
| 9 | Smith | Clare | 100 | 85 | 70 | 26 | | | 281 |
| 10 | Clubbs | Euan | 100 | 81 | 28 | 69 | | | 278 |
| 11 | Rooney | Keith | 100 | 44 | 61 | 68 | | | 273 |
| 12 | Dilks | Colin | 100 | 46 | 56 | 70 | | | 272 |
| 13 | Cook | Aimee | 100 | 61 | 81 | 29 | | | 271 |
| 14 | Davison | Darryl | 100 | 51 | 47 | 70 | | | 268 |
| 15 | Cheetham | Kevin | 0 | 89 | 89 | 86 | | | 264 |
| 16 | Hindmarch | Teresa | 100 | 97 | 64 | 0 | | | 261 |
| 17 | Miller-Grossett | Claire | 100 | 42 | 75 | 43 | | | 260 |
| 18 | Close | Anji | 100 | 0 | 70 | 87 | | | 257 |
| 19 | Rintoul | Guy | 100 | 30 | 80 | 44 | | | 254 |
| 20 | Nichol | Phillippa | 100 | 0 | 70 | 81 | | | 251 |
| 21 | Shaw | Julie | 100 | 67 | 50 | 33 | | | 250 |
| 22 | Hawkins | Tim | 100 | 57 | 42 | 50 | | | 249 |
| 23 | Tollitt | John | 100 | 49 | 31 | 67 | | | 247 |
| 24 | Hanson | Tom | 100 | 54 | 54 | 34 | | | 242 |
| 25 | Adamson | Rachel | 100 | 0 | 79 | 62 | | | 241 |
| 26 | Carter | Tony | 100 | 52 | 43 | 45 | | | 240 |
| 27 | Young | Dave | 100 | 69 | 0 | 70 | | | 239 |
| 28 | McBride | Dominic | 100 | 56 | 76 | 0 | | | 232 |
| 29 | Jeffress | Kevin | 100 | 38 | 51 | 41 | | | 230 |
| 30 | Sloan | Peter | 100 | 53 | 38 | 35 | | | 226 |
| 31 | Pearson | Nick | 0 | 71 | 82 | 72 | | | 225 |
| 32 | Tomlinson | Matty | 100 | 40 | 0 | 85 | | | 225 |
| 33 | Barker | Stephen | 100 | 76 | 0 | 49 | | | 225 |
| 34 | Lockwood | Alex | 0 | 77 | 74 | 70 | | | 221 |
| 35 | Kelly | Annette | 100 | 59 | 60 | 0 | | | 219 |
| 36 | Marr | Sophie | 100 | 63 | 52 | 0 | | | 215 |
| 37 | Black | Jasmine | 100 | 0 | 73 | 40 | | | 213 |
| 38 | Bagley | Anthony | 0 | 29 | 100 | 82 | | | 211 |
| 39 | Parkin | Megan | 0 | 95 | 68 | 48 | | | 211 |
| 40 | Wallace | Alan | 100 | 0 | 84 | 24 | | | 208 |
| 41 | | Leodhais | 100 | 66 | 0 | 42 | | | 208 |
| 42 | Thompson | Mark | 100 | 0 | 36 | 70 | | | 206 |
| 43 | Kristiansen | Simon | 0 | 73 | 70 | 60 | | | 203 |
| 44 | Fenwick | Marc | 100 | 45 | 58 | 0 | | | 203 |
| 45 | King | Frances | 100 | 43 | 59 | 0 | | | 202 |
| 46 | Palmer | Ross | 0 | 70 | 70 | 60 | | | 200 |
| 47 | Laidler | Ian | 100 | 47 | 53 | 0 | | | 200 |
| 48 | Fenwick | Joy | 100 | 0 | 99 | 0 | | | 199 |
| 49 | Compton | Steve | 100 | 58 | 41 | 0 | | | 199 |
| 50 | McFarlane | Stephanie | 100 | 0 | 0 | 94 | | | 194 |
| 51 | Allerdyce | Steve | 0 | 74 | 49 | 70 | | | 193 |
| 52 | Hurse | John | 100 | 0 | 21 | 70 | | | 191 |
| 53 | Mullinger | Sue | 0 | 82 | 29 | 77 | | | 188 |
| 54 | Mullinger | Jordan | 100 | 39 | 46 | 0 | | | 185 |
| 55 | Riley | Ben | 0 | 96 | 87 | 0 | | | 183 |
| 56 | Davidson | Carol | 100 | 80 | 0 | 0 | | | 180 |
| 57 | King | Graham | 100 | 0 | 26 | 53 | | | 179 |
| 58 | Prendergast | Mark | 100 | 0 | 32 | 46 | | | 178 |
| 59 | Lord | Don | 100 | 78 | 0 | 0 | | | 178 |
| 60 | Brady | Nicola | 100 | 55 | 0 | 22 | | | 177 |
| 61 | Ohlson | Natalie | 0 | 88 | 88 | 0 | | | 176 |
| 62 | Jaroszkiewicz | Amy | 0 | 91 | 85 | 0 | | | 176 |
| 63 | Virgo | Naomi | 0 | 92 | 0 | 79 | | | 171 |
| 64 | Rippon | Anji | 100 | 0 | 70 | 0 | | | 170 |
| 65 | Clark | Rob | 100 | 0 | 70 | 0 | | | 170 |
| 66 | Wilmott | Penny | 100 | 0 | 0 | 70 | | | 170 |
| 67 | Hall | Mark | 100 | 0 | 0 | 70 | | | 170 |
| 68 | Forster | Vicky | 0 | 0 | 92 | 76 | | | 168 |
| 69 | Habebi | Alison | 100 | 0 | 65 | 0 | | | 165 |
| 70 | Kirtley | Rob | 100 | 62 | 0 | 0 | | | 162 |
| 71 | Shaw | Bridget | 0 | 27 | 96 | 37 | | | 160 |
| 72 | Hughes | Chris | 100 | 0 | 0 | 57 | | | 157 |
| 73 | Cuthbertson | Vicki | 0 | 50 | 66 | 39 | | | 155 |
| 74 | Harwood | Louise | 0 | 0 | 83 | 71 | | | 154 |
| 75 | Hancock | Michael | 0 | 86 | 0 | 66 | | | 152 |
| 76 | Coffey | Sinead | 0 | 37 | 62 | 51 | | | 150 |
| 77 | Frith | Jonathon | 0 | 0 | 93 | 56 | | | 149 |
| 78 | Thackery | Ben | 0 | 0 | 91 | 58 | | | 149 |
| 79 | Allan | Luke | 100 | 48 | 0 | 0 | | | 148 |
| 80 | Finlay | Jonathon | 0 | 0 | 90 | 55 | | | 145 |
| 81 | Morley | Sparrow | 100 | 0 | 44 | 0 | | | 144 |
| 82 | Reed | Kerry | 0 | 0 | 69 | 70 | | | 139 |
| 83 | De Giovanni | Rob | 100 | 0 | 37 | 0 | | | 137 |
| 84 | Wright | Emma | 100 | 0 | 35 | 0 | | | 135 |
| 85 | Matheson | Lucy | 0 | 0 | 71 | 63 | | | 134 |
| 86 | Smith | Keith | 0 | 65 | 67 | 0 | | | 132 |
| 87 | Wright | Gary | 100 | 0 | 0 | 32 | | | 132 |
| 88 | Reynolds | Mark | 100 | 32 | 0 | 0 | | | 132 |
| 89 | Waugh | Denise | 0 | 0 | 70 | 60 | | | 130 |
| 90 | Schofield | Richard | 0 | 0 | 70 | 60 | | | 130 |
| 91 | Murray | Ron | 0 | 0 | 70 | 60 | | | 130 |
| 92 | Moir | Dave | 0 | 0 | 70 | 60 | | | 130 |
| 93 | Meek | Kate | 0 | 0 | 70 | 60 | | | 130 |
| 94 | Hilton | Paul | 0 | 0 | 70 | 60 | | | 130 |
| 95 | Goffe | Louis | 0 | 0 | 70 | 60 | | | 130 |
| 96 | Deritis | Vicki | 0 | 0 | 70 | 60 | | | 130 |
| 97 | Appleby | David | 0 | 0 | 70 | 60 | | | 130 |
| 98 | Baker | Micky | 0 | 0 | 70 | 60 | | | 130 |
| 99 | Anderson | Dave | 0 | 0 | 70 | 60 | | | 130 |
| 101 | Antill | Dave | 0 | 60 | 0 | 64 | | | 124 |
| 102 | Rowley | Claire | 0 | 28 | 95 | 0 | | | 123 |
| 103 | Allan | Gail | 0 | 75 | 48 | 0 | | | 123 |
| 104 | Birchall | Dan | 100 | 0 | 23 | 0 | | | 123 |
| 105 | Beech | David | 0 | 41 | 27 | 54 | | | 122 |
| 106 | Parker | Mike | 0 | 0 | 94 | 27 | | | 121 |
| 107 | Hayden | Andrea | 0 | 98 | 0 | 19 | | | 117 |
| 108 | Powell | Jonathon | 0 | 35 | 78 | 0 | | | 113 |
| 109 | Anderson | Jessica | 0 | 0 | 33 | 70 | | | 103 |
| 110 | Rowe | Dave | 0 | 33 | 0 | 70 | | | 103 |
| 111 | Walls | Mick | 100 | 0 | 0 | 0 | | | 100 |
| 112 | Thompson | Glen | 100 | 0 | 0 | 0 | | | 100 |
| 113 | Neeson | Jack | 100 | 0 | 0 | 0 | | | 100 |
| 114 | Mitsides | Chris | 100 | 0 | 0 | 0 | | | 100 |
| 115 | Marr | Paula | 100 | 0 | 0 | 0 | | | 100 |
| 116 | Honeysett | Simon | 100 | 0 | 0 | 0 | | | 100 |
| 117 | Hogben | Ryan | 100 | 0 | 0 | 0 | | | 100 |
| 118 | Hall | Ryan | 100 | 0 | 0 | 0 | | | 100 |
| 119 | Grenfell | Annette | 0 | 0 | 0 | 100 | | | 100 |
| 120 | Freeman | Carolina | 100 | 0 | 0 | 0 | | | 100 |
| 121 | Fox | Helen | 100 | 0 | 0 | 0 | | | 100 |
| 122 | Carpenter | Charlotte | 100 | 0 | 0 | 0 | | | 100 |
| 123 | Allison | Mark | 100 | 0 | 0 | 0 | | | 100 |
| 124 | Knox | Emily | 0 | 0 | 0 | 99 | | | 99 |
| 125 | Osselton | Layla | 0 | 0 | 0 | 98 | | | 98 |
| 126 | Gascoigne | Neil | 0 | 0 | 97 | 0 | | | 97 |
| 127 | White | Rob | 0 | 0 | 0 | 97 | | | 97 |
| 128 | Meek | Chris | 0 | 0 | 0 | 96 | | | 96 |
| 129 | Kerr | Will | 0 | 0 | 0 | 95 | | | 95 |
| 130 | Blair | Stephen | 0 | 94 | 0 | 0 | | | 94 |
| 131 | Walker | Matt | 0 | 0 | 0 | 93 | | | 93 |
| 132 | Lisle | Andy | 0 | 0 | 0 | 92 | | | 92 |
| 133 | Tunmore | Mandy | 0 | 0 | 0 | 91 | | | 91 |
| 134 | McBride | Tom | 0 | 90 | 0 | 0 | | | 90 |
| 135 | Harwood | Sara | 0 | 0 | 0 | 90 | | | 90 |
| 136 | Sedgley | Ross | 0 | 0 | 0 | 89 | | | 89 |
| 137 | Priestley | Ben | 0 | 0 | 0 | 88 | | | 88 |
| 138 | Norbury | Mike | 0 | 87 | 0 | 0 | | | 87 |
| 139 | Ankers | Bryan | 0 | 0 | 86 | 0 | | | 86 |
| 140 | Capstick | Neil | 0 | 0 | 0 | 84 | | | 84 |
| 141 | McDermott | Ben | 0 | 0 | 0 | 83 | | | 83 |
| 142 | Pickering | Kimberley | 0 | 0 | 0 | 80 | | | 80 |
| 143 | Foley | Helen | 0 | 0 | 0 | 75 | | | 75 |
| 144 | Anderson | Sandy | 0 | 0 | 72 | 0 | | | 72 |
| 145 | Rutherford | Danielle | 0 | 0 | 70 | 0 | | | 70 |
| 146 | Robson | Chris | 0 | 0 | 70 | 0 | | | 70 |
| 147 | Graham | Chris | 0 | 0 | 70 | 0 | | | 70 |
| 148 | Gibson | Mal | 0 | 0 | 70 | 0 | | | 70 |
| 149 | Clamp | Lizzy | 0 | 0 | 0 | 70 | | | 70 |
| 150 | Whelan | Tom | 0 | 64 | 0 | 0 | | | 64 |
| 151 | Knox | James | 0 | 0 | 0 | 61 | | | 61 |
| 152 | Parkin | Becky | 0 | 0 | 0 | 60 | | | 60 |
| 153 | Harrison | Andy | 0 | 0 | 0 | 59 | | | 59 |
| 154 | Preston | Katherine | 0 | 0 | 57 | 0 | | | 57 |
| 155 | Varley | Nick | 0 | 0 | 55 | 0 | | | 55 |
| 156 | Turnbull | Paul | 0 | 0 | 0 | 47 | | | 47 |
| 157 | Hargreaves | Stephen | 0 | 0 | 45 | 0 | | | 45 |
| 158 | Evans | Will | 0 | 0 | 40 | 0 | | | 40 |
| 159 | Lawson | Elspeth | 0 | 0 | 0 | 38 | | | 38 |
| 160 | Thompson | Vicki | 0 | 36 | 0 | 0 | | | 36 |
| 161 | Gordon | Kate | 0 | 0 | 34 | 0 | | | 34 |
| 162 | Dixon | Stephen | 0 | 34 | 0 | 0 | | | 34 |
| 163 | Jackson | Mark | 0 | 0 | 0 | 31 | | | 31 |
| 164 | Cornell | Lynne | 0 | 31 | 0 | 0 | | | 31 |
| 165 | Chambers | Kim | 0 | 0 | 30 | 0 | | | 30 |
| 166 | Collier | Stu | 0 | 0 | 0 | 30 | | | 30 |
| 167 | Moir | Emma | 0 | 26 | 0 | 0 | | | 26 |
| 168 | Preston | Mark | 0 | 0 | 25 | 0 | | | 25 |
| 169 | Shaw | Hilary | 0 | 0 | 0 | 23 | | | 23 |
| 170 | Wardrobe | Sophie | 0 | 0 | 22 | 0 | | | 22 |
| 171 | White | Holly | 0 | 0 | 0 | 21 | | | 21 |
| 172 | Lee | Joanne | 0 | 0 | 0 | 20 | | | 20 |