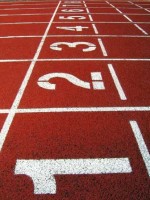 There will be no 'coached' track session this weekend due to the Durham Cathedral Relay's taking place on Sunday.
However, a couple of members are still planning to do a session of their own and other members are welcome to join in.
The session will begin at 11:00 am at Churchill Playing Fields (NE26 3NS).