The Northern Athletics Cross Country Championships 2013 will take place on Saturday, 26th January at Knowsley Park, Liverpool and Tyne Bridge Harriers will be sending teams down to compete in this event.
The first SIX in the Senior Men's race and first FOUR in all other races will be a club's scoring counters.
The race schedule for the day is as follows;
CHAMPIONSHIP EVENTS
11.00 Under 17 Womens Championship 5.3K  
11.35 Junior Womens Championship 5.8K
11.55 Under 13 Girls Championship 3K
12.10 Under 17 Mens Championship 5.8K
12.40 Under 13 Boys Championship 3K
12.55 Under 15 Girls Championship 4K
1.20 Under 15 Boys Championship 4K
1.40 Junior Mens Championship 8K
2.15 Senior Womens Championship 8K
3.05 Senior Mens Championship 12K

This event promises to be an excellent day of competitive Cross Country racing which will feature some of the top athletes from across the North of England.
The course for each event can be seen below;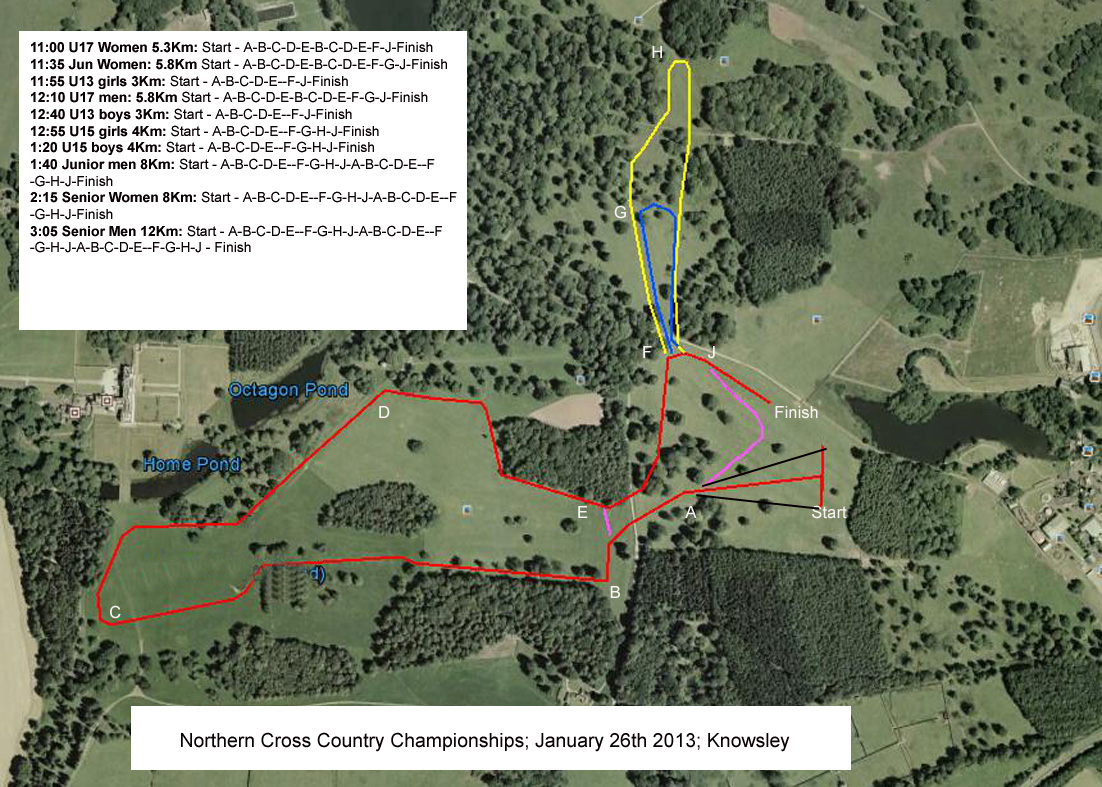 Travel plans are being currently being arranged and will be announced soon, but I can confirm the TBH tent (together with the usual hot drinks and food) will definitely be making the trip.
If you have any questions, please comment below and someone will help out.