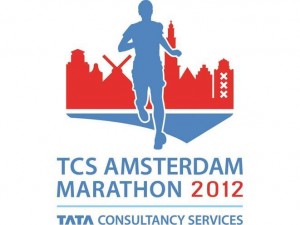 Well done to the small contingent of Tyne Bridge Harriers who competed in this year's Amsterdam half-marathon.
Despite the bitterly cold northerly wind, all the members ran superbly, with a couple even picking up PB's.
Times: (revised)
John Tollitt: 1:29:24
Kate Meek: 2:02:26 PB
Sue Mullinger 2:08:17 PB
Vicki Deritis 2:13:51
Janine Swail 2:22:08
Full race report to follow.
(yes, I know the logo says marathon, but there isn't one for the half-marathon – DD

)