The final XC fixture in the 2011/12 Start Fitness NEHL is at Prudhoe this Saturday, 24th March 2012.
As usual, Race HQ/Registrations will be located in the buildings at High School, as
per the attached map.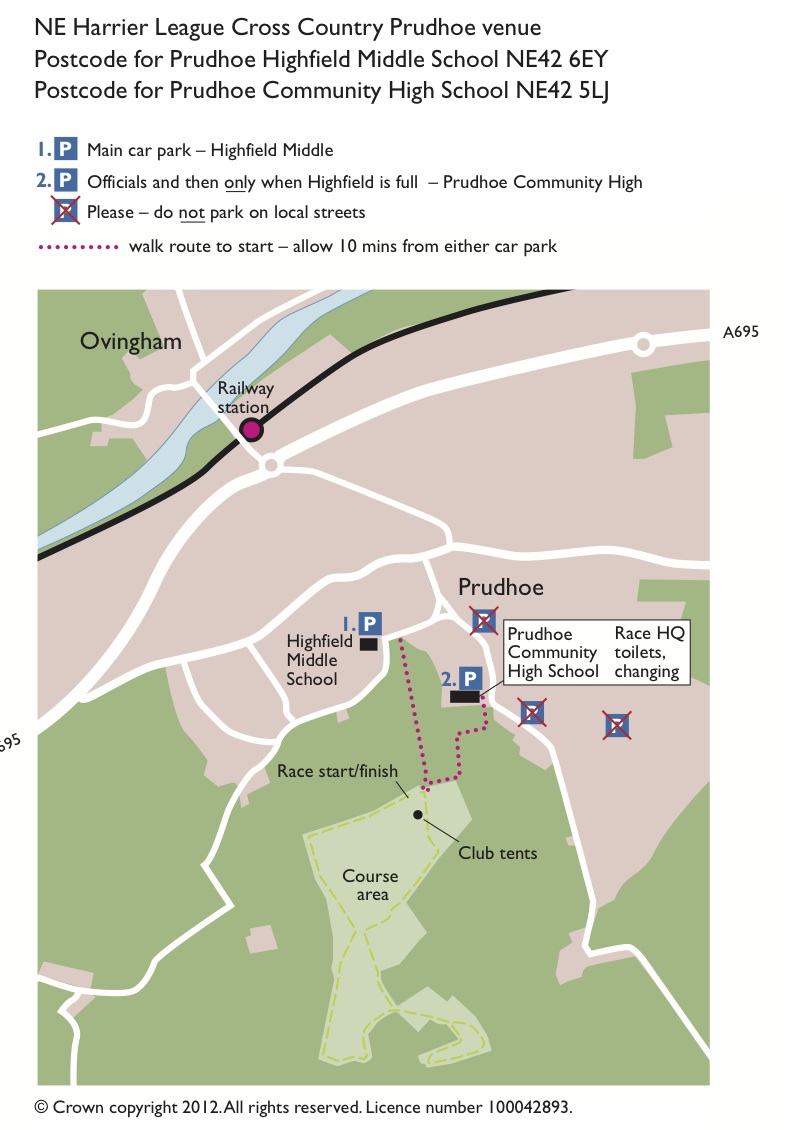 The provisional timetable of events is as follows:
12.15 U11s (Boys and Girls)
12.30 Boys under 13
12.40 Girls under 13
12.50 Boys under 15
12.55 Girls under 15
13.15 Senior Men
13.50 Under 17 Men
14.00 Senior Women & Under 17/20 Women
Parking at Prudhoe
As the school is in a residential area, I would be grateful to ask your members to respect the local facilities parking. There have been instances in the past where cars have blocked access and resulted in complaints to the local Police to resolve. It would be great to again enjoy an excellent event at Prudhoe without any causing any unnecessary objections from the local community.