The TBH junior racing group have been going to strength and conditioning classes run by Emma Pringle at All-Round Athletic Development at Pegswood near Morpeth since the end of July this year.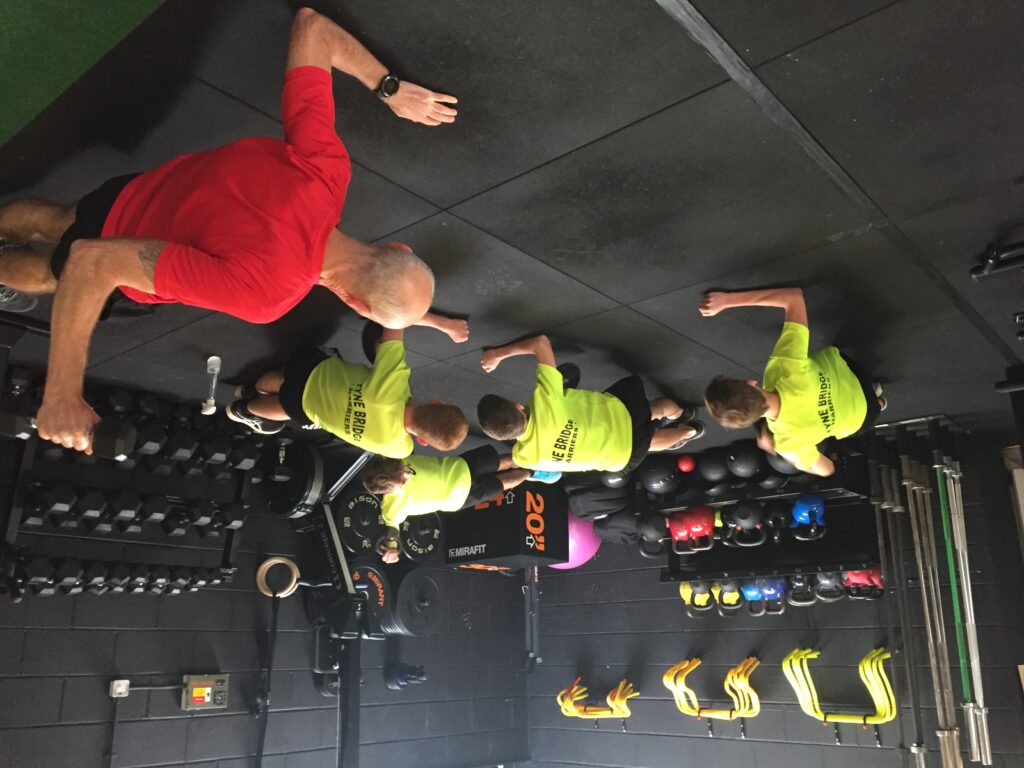 We block book a session on Saturday afternoon at 1:30pm and it lasts as long as it takes us to complete the fiendish set of exercises that she writes on the board for us. Emma is very patient, telling us over and over again how to do the exercises, is on hand to correct our mistakes whilst we are in action, and offer advice on the best way to get the most out of each one.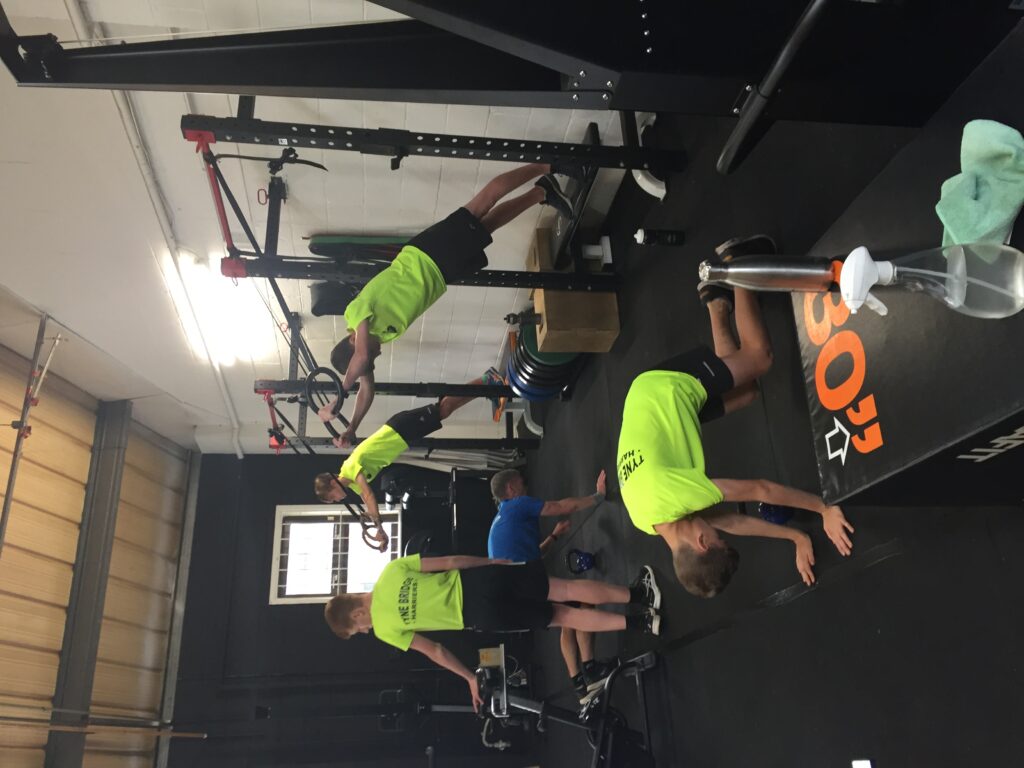 Emma has had us doing things I haven't done for many years like, rope climbing (which I'm ok at) and skipping (which I'm not so ok at), but each exercise is carefully selected to make the improvements to our running that we are all after.
I can honestly say that the regular attendees are all making big improvements with their running, and a lot of PBs are just around the corner for them.
Emma has a Facebook page here, which gives more information about the gym, and the services she offers.
As I mentioned, we book a once a week session and ask for a small financial contribution from those that turn up. You sign up using an App the week beforehand, and there is a limit on numbers. Emma is also flexible when we have races on, and allows us to cancel the session that week.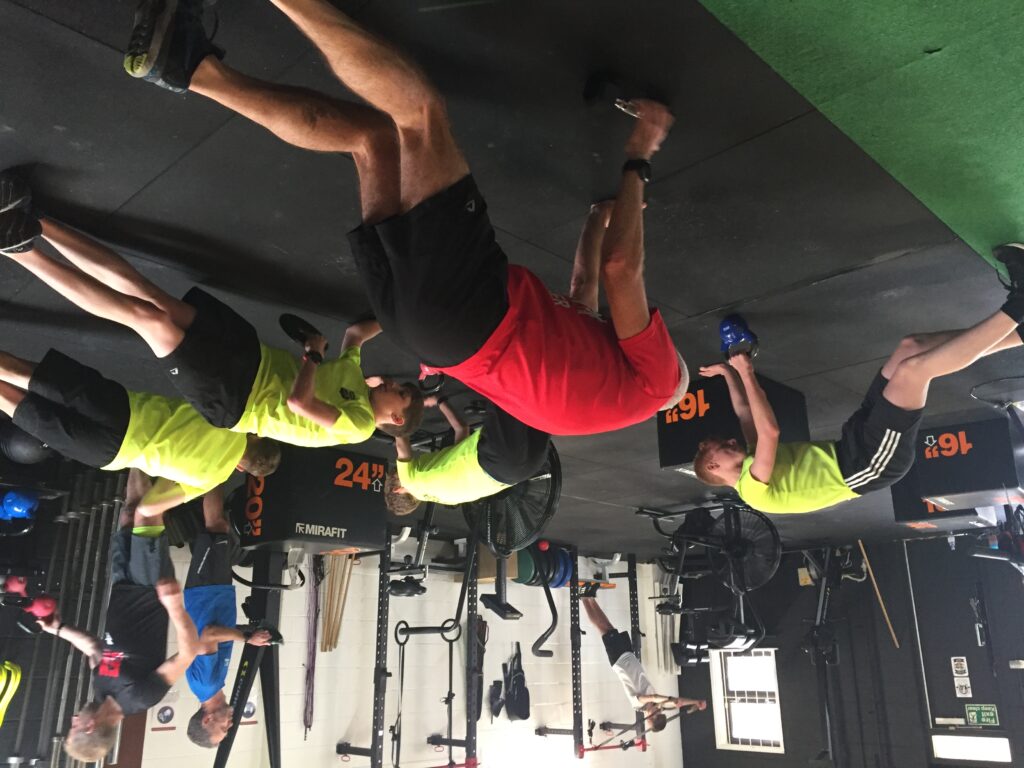 This session is open to TBH juniors that are part of my racing group. The only thing I ask in return for the racing group membership is that the junior is in at least year 6, and for a commitment to race for the club 6 times throughout the course of the year.
Get in touch if you are interested in the S&C and the racing group.
Dave Moir