It was touch and go whether Storm Arwen would allow this fixture to take place, but the overnight winds (that took my fence down) subsided a little, and after an 8:00am course inspection, it was decided that it should go ahead.
Our first struggle was putting the tent up, which had twisted around in the wind and took a good 20 minutes to rectify. After that Jack McManus who probably had the worst of the weather for the junior races, bravely fought through in the U11s boys race to finish 16th in a time of 6:34.
Next up was Zak Kettle in the U17s race, to complete 2 medium loops finishing 12th in a time of 21:50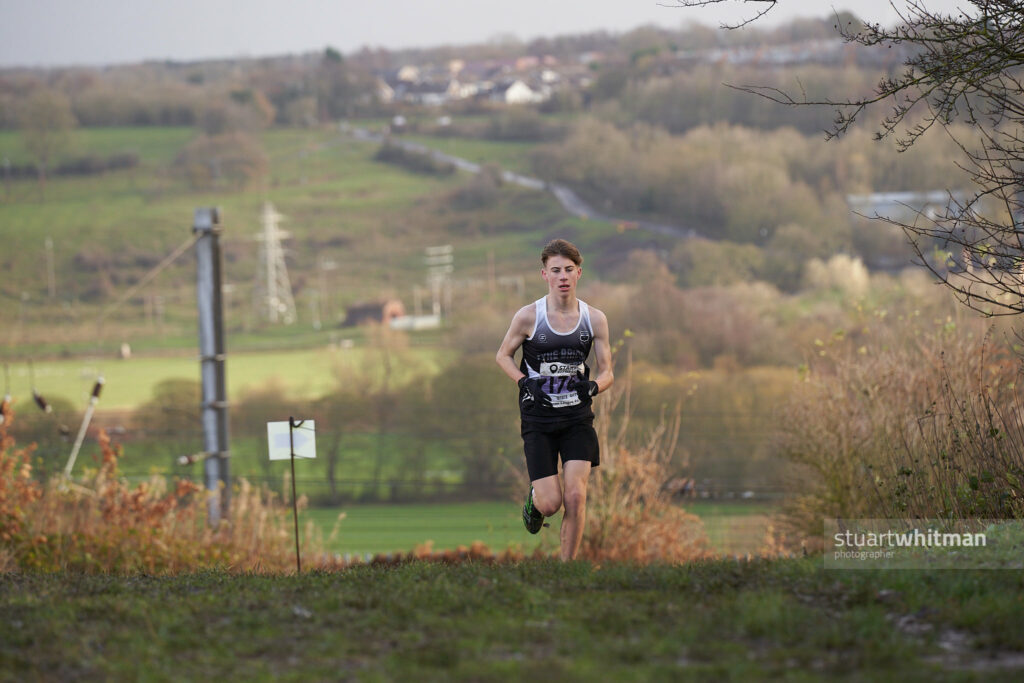 The U15 1 big loop boys race had Jake Moir finish 6th in a time of 14:52 with David Carr finishing 15th from the fast pack in a handicapped time of 16:01 but actual time of 14:21. Laura Whitman completed the 1 lap course in 21:09 for 21st place which concluded the U15s races.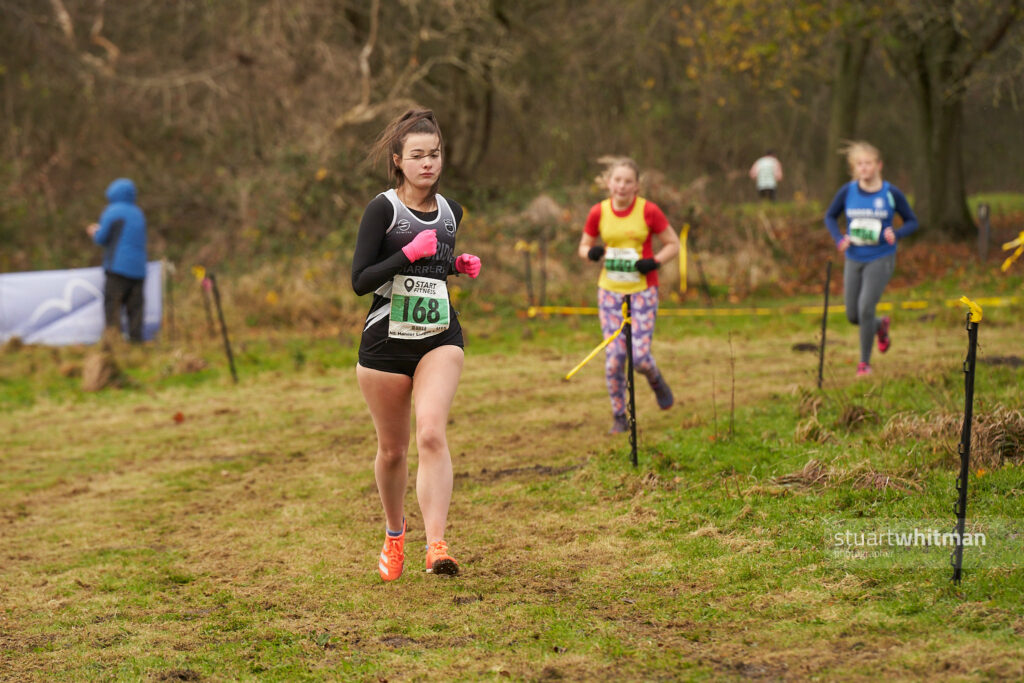 Our final junior representations for the day, were in the U13 boys race. Freddie Palmer finished 10th from the fast pack in a time of 16:39 (actual time 14:59) and Lucas Powell finishing 17th in a time of 17:55
Compared to all the earlier fixtures, conditions were very tough, and anyone who ran today should be commended for just finishing.
Luncheon choices for the Moirs were vegan cheese and ham sandwiches, followed by a sneaky cinnamon roll on the way home.
Dave Moir