Temple Park, South Shields, Saturday 7th January 2023
Many congratulations to the TBH lasses who retained the Davison Shield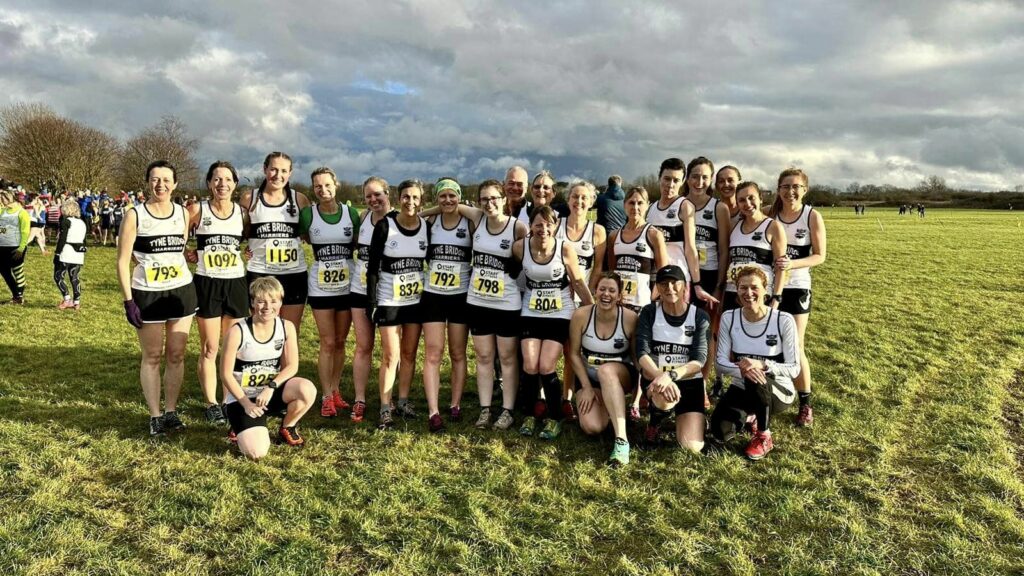 For a club to win the Shield requires both strength in depth (clubs need to finish a team in every category) and first-class athletes to outscore their competitors, so well done to everyone who took part and represented the club.
And a special mention to the TBH lads who finished 3rd in the men's competition for the Sherman Cup.
Full results from the event can be found here.
---
TBH Senior Women results
Kathryn Stevenson 25.46
Sophie Marr 26.40
Rebecca Blain 28.02
Amy Johnson 28.31
Hannah Stewart 28.33
Nicole McIntyre 28.35
Mairi Clancy 29.34
Rachael Perowne 30.55
Sarah Hamblin 31.05
Heather Dorman 31.12
Heather Allaway 31.15
Jessica Graham 31.53
Alison Ennis 32.53
Annette Kelly 33.31
Nicole Pickles 33.44
Jessica Hamilton 34.46
Justine Carrion-Weiss 35.15
Gemma Finnie 35.18
Claire Norman 35.28
Emma Moir 38.46
Jessica Anderson 40.18
Sandy Anderson 40.19 (n/c)
---
TBH Senior Men results
Tom Charlton 32.57
William Bowers 33.37
Jake Dorman 34.00
Chris Stockdale 35.08
Paul Turnbull 37.19
Paul O'Mara 37.42
Alasdair Blain 38.42
Richard Tailford 39.24
Andy Harrison 41.42
Laurentiu Craciunas 43.32
Neil Clarkson 43.40
Graeme Carr 44.37
Lucas Riley 44.39
Anthony Tait 47.10
Paul Colver 50.30
Jack Wilde 51.23
Peter Coyle 52.58