This week marks the 10th Anniversary since the formation of Tyne Bridge Harriers running club – the first training session took place on Tuesday, 18th January 2011 – and it's fair to say the past year has been pretty memorable, if not entirely for all the right reasons.
Club sessions were suspended (and then re-introduced in a limited capacity), parkrun events were cancelled nationwide, the racing calendar was decimated and worse of all Greggs the bakers stopped producing some of their most popular cream cakes.
But if there was one good thing to come out of 2020, it was the emergence of the virtual challenge.
Besides giving members an opportunity to run at their own leisure, and in a safe environment, the virtual challenge also developed comradery amongst the competing teams, and it was heartening to see so many TBH members get involved with the challenges throughout the year.
Sadly, the current lockdown restrictions means the traditional anniversary club session photograph isn't possible this year, so instead we have a montage of photographs from the various TBH virtual challenges from 2020 (click on image to enlarge).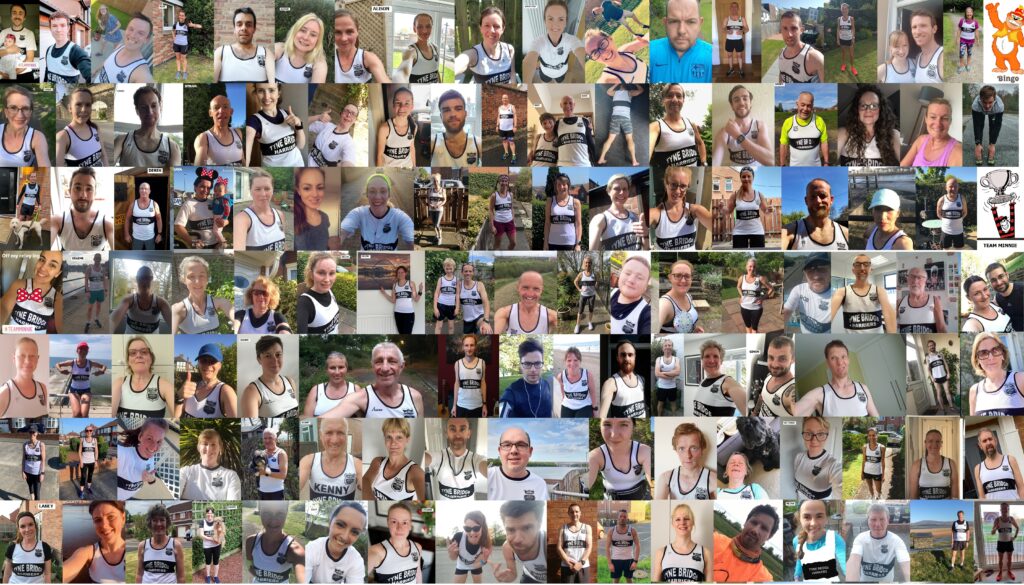 Thanks to all the members who have remained loyal to the club and hopefully we'll soon be able to meet up again and celebrate properly.
HAPPY ANNIVERSARY TBH!!