The latest TBH Virtual challenge involved two teams running over 12 consecutive hours.
Broken down into 24 x 30 minute slots, team members took turns to run as far as they could before 'handing' over to their team-mate.
The first team to compete was Team George, and they managed a combined distance of 86.625 miles during their run on Sunday, 17th May.
The second team to compete, Team Zippy, ran on Wednesday 20th but came up a few miles short of their rival's distance. It has to be noted though that Team Zippy members had to run on arguably the hottest day of the year so far, and put up a sterling fight given the conditions.
So many congratulations Team George
Many thanks to the following members who represented Team Zippy;
Susan Murphy, Michael Higgins, Karen Ord, Jo Wood, Isabel Clough, Neil Eyes, Tove Elander, Phil Scott, Keith Graham, Andrew Keers, David Farrell-Banks, Sara James, David Moir, Sparrow Morley, Jessica Anderson, Laura Carrick, Rob Kirtley, Adam Scott-Jones, Tina Howe, Victoria Douglass, Gemma Lynch, Sandy Anderson, Rachel Attley, Simon Pryde, Paul Colver, Louise Gibson, Karen Walker, Kerry Reed, Katie Rennison, Elaine O'Mara, Claire Norman, Sarah Rushbrooke and Dave Hartis.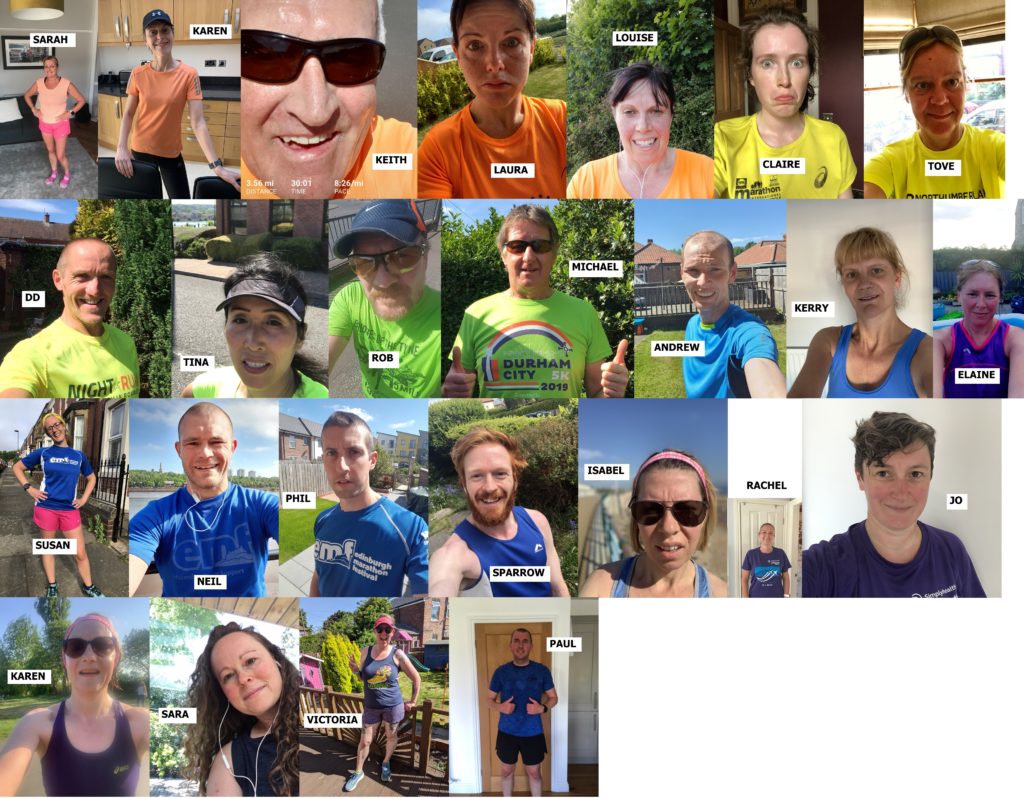 And many thanks to the following members who represented Team George;
Morag Kerry, Justin Januszewski, Faye Slade, Roger Heath, Georgia Wilding, Rob Kirtley, Nichola Thornborough, Chantel Wilson, Joseph Taylor, Alba Gadeau, Rachel McCracken, Dan Buckley, Zara Hough, Ryan Holt, Jennyfer Ricci, Mick Bell, Helen Bell, Alex Antonopoulos, Laney Fitzpatrick, Claire Wynarczyk, Jen Hatfield, Matt Pearson, Vicki Deritis and John Tollitt.