With the nation under lockdown, and all 'real' sporting events suspended for the foreseeable future, this week saw TBH hold a virtual club relay race.
Three teams competed over four days (Monday – Thursday), with each team member completing one leg of 20 minutes duration, and the team that accumulated the greatest distance over the four days would claim victory.
Race Result
After four days of running, and a multitude of selfies, we finally have a winner in the first ever TBH Virtual Relay Race.
And the winning team is…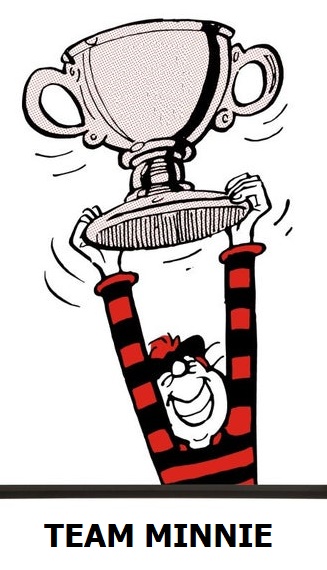 Congratulations to the winning team members
The final team distances were;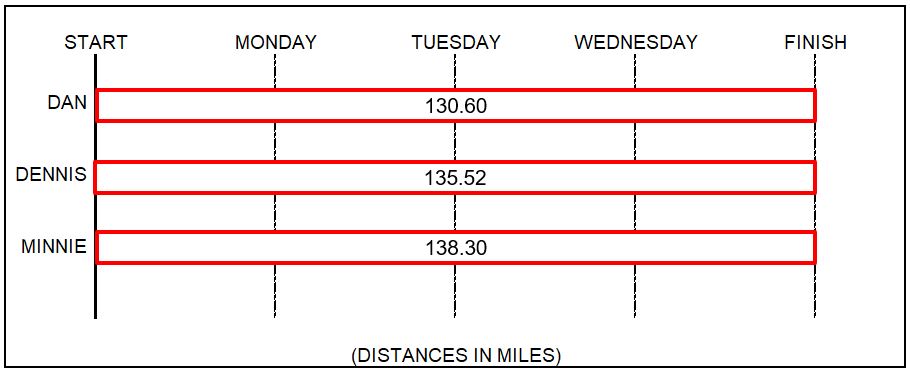 Many thanks to everyone who took part in the competition

Listed below are the 4th leg runners (and several 3rd leg runners who ran late Wednesday evening).
Team Dan: Jennyfer Ricci, Kevin Sorlie, Gemma Lynch, Jessica Anderson, Neil Thompson, Matt Pearson, Nicola Thornborough, Amy Hume, Connor Braithwaite, Kay Black and Emma Peters
Team Dennis: Paul Colver, Cec Nichols, Chris Davison, Vicki Deritis, Simon Pryde, Ellen Jeffreys, Kerry Reed, Annette Kelly, Julie Killick, Sparrow Morley and Emily Douglas
Team Minnie: Adrian Hall, Isabel Clough, Karen Ord, Sandy Anderson, David Farrell-Banks, Adam Scott-Jones, Hope Moir, Laney Fitzpatrick, France Villeneuve, Andrew Keers, Sarah Ellis, Emma Moir, John Tollitt and Marc Fenwick
---
---
Race Progress (mid-way through day four)
Hold the press, it's looks like we have a proper contest on our hands.
Half-way through the final day and Team Minnie have surged into the lead. Can they hold on until the end?
---
---
Race Progress (end of day three)
Team Dan still hold a slender lead over the other two teams, but as the table below shows, Team Dan have used up more of their runners in the race, so it's still possible – if everyone turns out to run – that either one of the other two teams could snatch victory on the final day.
Who will it be?
many thanks to all the runners who took part today (note, this includes some runners who ran late last night).
Team Dan: Russell Dickinson-Deane, Fiona Gilchrist, Mara Gilchrist, David Curran, Phil Scott, Tim Kelso, Jamie Lee, Kirsty Woodhouse, Sean Kelly, Karen Walker, Hannah Stewart and Claire Wynarczyk
Team Dennis: Tom Crossley, Korbinian Sautter, Tina Howe, Clara Riach, Jevan Robertson, Paul Turnbull, Keith Graham, Ian Pickett, Matt Smith, Chris Parkin and Ashleigh Soward
Team Minnie: Steve Attley, Marc Marshall, Joanne Evans, Lucy Dunbar, John Grimshaw, Faye Slade, Chantel Wilson, Amelie Ott, Laura Carrick, Claire Burnham and Mark Oselton
---
---
Race Progress (end of day two)
With the miles racking up at the same intensity as my waistband, the end of day two sees Team Dan stretching their lead over their rivals, with the gap to second place opening up to almost 4 miles.
But with two days remaining of the competition, there's still plenty of time for either one of the other two teams to strike back and claim victory.
Hopefully the fine weather continues for the next couple of days and we have similar large turn-outs as we witnessed today.
many thanks to all the runners who took part today (note, this includes some runners who ran on Monday).
Team Dan: Louise Lennox, Michael Nemeth, Paul Gibson, Michelle Nemeth, Claire Norman, Becky Parkin, Rachel McMillan, Kevin McClurey and Neil Eyes
Team Dennis: Rob Kirtley, Nicola Bairstow, Lucy Turzynski, Katie Gallagher, Gemma Finnie, Shaun Roberts, David Cornish, Rachel Attley, Elaine Henderson and Matt Walker
Team Minnie: Louise Gibson, Chris Sumsion, Craig Morland, Victoria Douglass, Sophie Marr, Rory Tait, Justin Januszewski, Nik Kamal and Zara Hough
---
---
Race Progress (end of day one)
With only a couple of miles separating the three teams, it's Team Dan holding a slender lead over their rivals after their first leg runners amassed 24.6 miles.
But, (and it's a big but) Team Dan had eight first leg runners take part, whereas the other two teams only had six apiece. So as the days roll on, and the number of competing runners eventually even out, will Dan still be ahead come Thursday? Ooh the excitement!
many thanks to all the first leg runners who took part today.
Team Dan: Michael Higgins, Dave Moir, Jake Moir, Lucy Miller, Simon Hall, Carol Summerside, Dave Hartis and Alison Bulman
Team Dennis: Lindsey Letts, Dan Buckley, Alex Wilkins, Ryan Holt, Kenny Chambers and Alba Gadeau
Team Minnie: Helen Bell, Marloes Peeters, Rachel McCracken, Chris Stockdale, Georgia Wilding and Morag Kerry