TBH Member of the Month for May was praised for excellent performances, including recording new PBs and breaking club records for 5k (Ipswich 5k) and 5000m (BMC Grand Prix). He was nominated for showing what can be achieved with the right recovery from injury and hard work, and for taking the TBH name and vest and representing it well among the best athletes in the country. Congratulations to Finn Brodie, and thank you for being an great ambassador for TBH.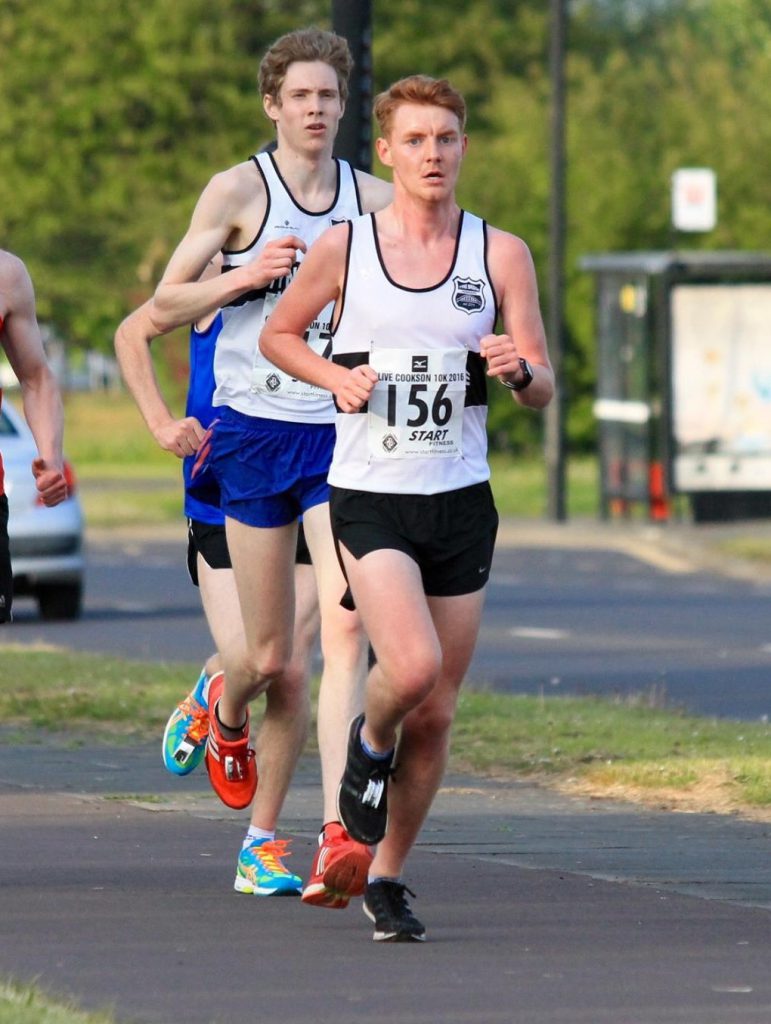 Congratulations to other nominees this month go to (in no particular order!):
Gill Parkin, whose string of good results continued with a 1 mile PB
Adrian Hall, for Westminster Mile and Vitality 10k PBs, for leading sessions, and for his enthusiasm and support for the club
Tim Kelso, for a great sub-35 PB at the Clive Cookson 10k
Paul O'Mara received a nomination on behalf of a TBH junior runner, thanking Paul for the huge difference that his support as a coach and running mentor has made to him over the last six months. Paul was also commended for a 1st at Northumberland LGBT 5k, 1st at the Naked Mile, 1st at Cheviot Trails race and 7th at the Pier to Pier.
Becky Parkin is ineligible for the monthly award as a committee member (but I can still pass on the praise!) Becky was nominated in recognition and appreciation of how much she contributes to the club as a runner, coach and women's team captain.
Finally, in a month where so many of us came together to join Kev's Geordie Run in support of the Northern Head and Neck Cancer charity (and although Kev is also ineligible as a committee member) any roundup would be remiss without a celebration of the strength and kindness of Kev, Joanne, Trudi and Shane Cheetham, and the way in which they've inspired TBH members and many more. The current total, including Gift Aid, that they've raised for the Northern Head and Neck Cancer charity is over £12,500. To donate head to uk.virginmoneygiving.com/KevinCheetham