Barcelona Marathon
Sunday, 10th March 2019
Report by Little D
Unlike Brexit negotiations, I'll try to keep this report short and to the point.
I've wanted to visit Barcelona for a while but was put off by the fact a) I couldn't speak the lingo, and b) the bad reputation the place has for tourists being targeted by pick-pockets. But my fears were soon dispelled as everyone I encountered spoke perfectly good English and I made the conscious decision not to wander into situations where I could become an easy target for pick-pockets (i.e. metro stations or large gatherings).
The marathon itself was faultless. The organisers and volunteers were cheerful and helpful, the baggage and finish areas were perfectly laid out and the numerous water/aid stations around the course ensured no-one went with-out a drink. I even struck lucky with the weather as the temperature approached 24 degrees by mid-morning and I finished the race with a golden glow (read for that a mild case of sun-burn).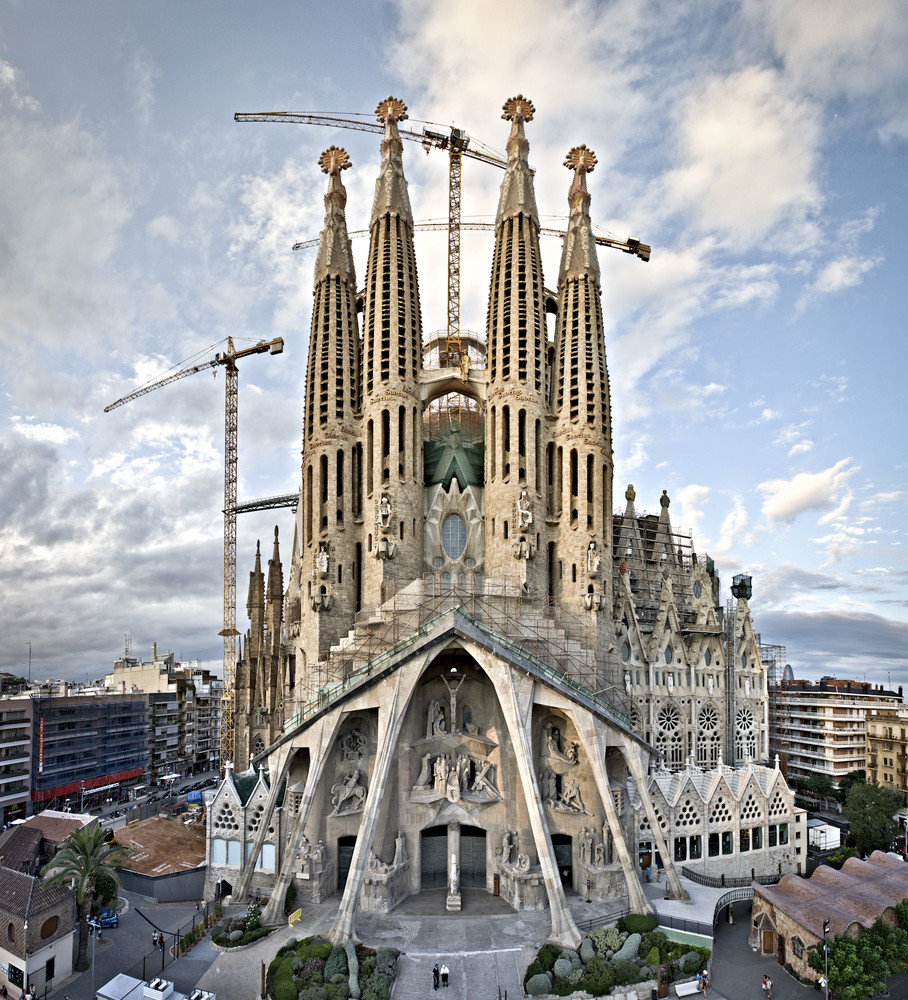 The marathon route went past several of Barcelona's landmark attractions, and if I had to pick out just one, it would be the Sagrada Familia (above), a large Roman Catholic Church which has been under construction for over a hundred years. I'd visited the site the day before the race and had been overwhelmed by the sheer scale and design of the building. And seeing it for a second time during the race was no less impressive. It is simply magnificent.
Crowd support was fantastic, with thousands of spectators lining the streets of Barcelona, and there were countless drumming bands and dancing groups dotted around the course providing great entertainment to runners and spectators.
I went into the race simply to savour the atmosphere, take in as many sights and sounds of Barcelona as possible and come away with some unforgettable memories. And I certainly did that.
So, if you're looking to run a marathon in 2020 which offers great views, fantastic support and (if you're lucky) terrific weather, look no further than the Barcelona Marathon.
Order, order!