Picking Member of the Month for July 2016 was a difficult task for the selection panel, with every nomination for the award receiving at least one vote each from the panel.
All the nominees were worthy of winning MotM and it's only fair they should get some recognition; so well done to Mary Pattison, Rob Kirtley, Jacqui Etherington, Rachel Adamson, Georgia Wilding and Chris Bartlett for all their fantastic achievements during July.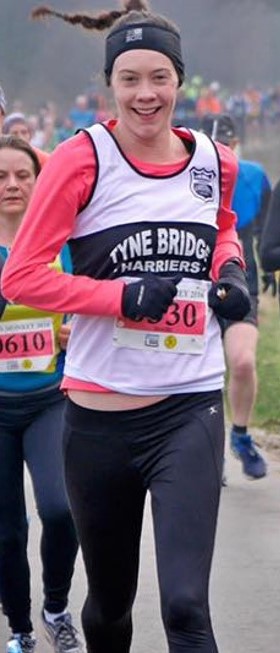 But there can only be one winner of the award, and it's with great delight to announce MAIRI CLANCY as July's Member of the Month.
Mairi joined the club after attending a number of beginners' sessions, and having progressed through Groups 5 & 4 , is currently a regular in Group 3.
In July Mairi recorded PB's at the GNR 10K and the Hexham Half Marathon, together with completing the Coastal Run in a very credible time.
Congratulations MAIRI