Whilst being part of a large club like Tyne Bridge Harriers is something to be celebrated, it can also be pretty intimidating at times; meeting new people, having to remember so many names and finding out how the club operates.
To hopefully help new (and existing) members of the club discover who's who, who does what and how the club is structured, click on the links below to find out more about TBH.
First up, the TBH Club Committee.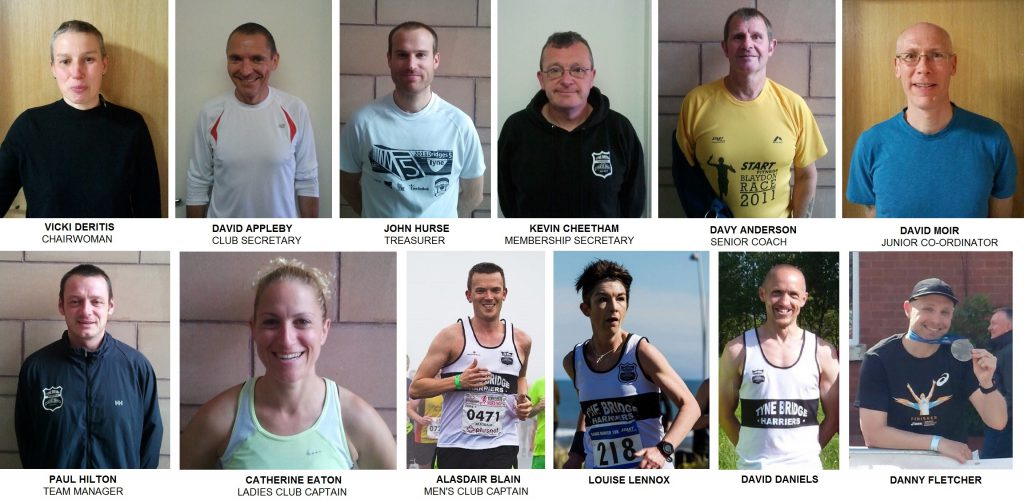 The Committee (currently consisting of 12 members) was elected in April 2016 by club members. It runs the club on behalf of the members, always trying to be fair and looking after the best interests of the members.
Click here for further information about the Club Committee and other job roles within the club.
Moving onto the running side of the club. Below are the Club Coaching Structure and the recently up-dated Captaincy Chart.
With over 300 members to look after, it's essential structure is put in place so that the club runs in a smooth, orderly manner and everyone knows their role within the club.
If you have a query about coaching or are interested in a forth-coming event, the diagrams above should point you in the right direction of which member to contact.
And finally, the most important part of the club, the Members.
Galleries showing some of the current members can be viewed here (men) and here (women).
Please contact a member of the Committee if you have any queries relating to Tyne Bridge Harriers.