The 3rd fixture of the North East Harrier League takes place on Saturday, 29th November in the beautiful surroundings of Wallington Hall, in the heart of the Northumberland countryside.
Using GoogleMaps, estimated travelling time from East End Pool to Wallington Hall is 40 minutes.
Address:
Wallington Hall, Cambo, NE61 4AR
Map: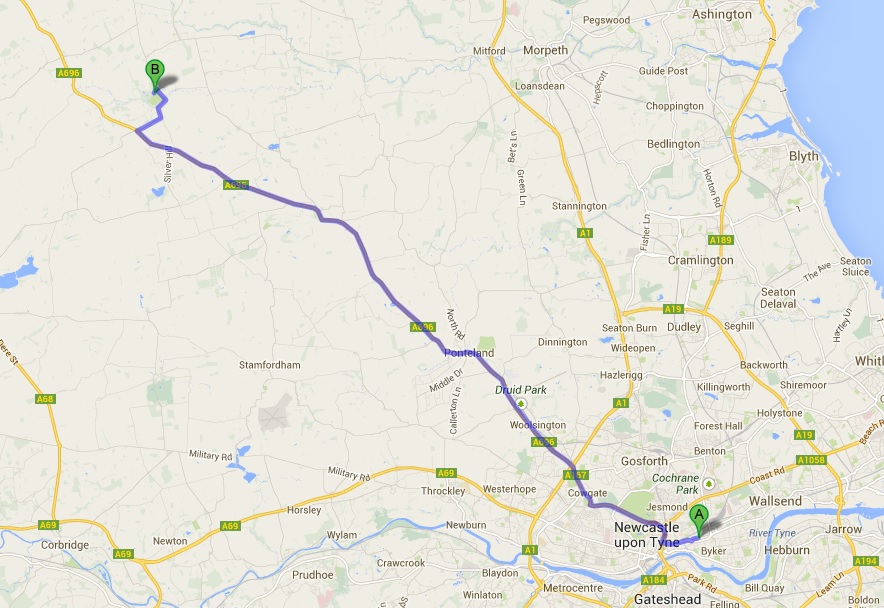 For a larger map click here.
Directions.
From the South: A1 north to Newcastle then 20 miles north-west (A696, airport/Ponteland road), and turn off on B6342 to Cambo.
From the North: A1 south to Morpeth (A192) then 12 miles west (B6343)
Parking: There will be a £2 parking charge, which will entitle you to visit the rest of the Wallington grounds.
For more information about Wallington Hall, click here.
Race Times:
12.15 Under 11 Boys & Girls
12.25 Under 13 Boys
12.35 Under 13 Girls
12.45 Under 15 Boys
12.55 Under 15 Girls
13.05 Under 17 & Under 20 Women
13.10 Senior & Veteran Women
13.50 Under 17 Men
14.15 Senior & Veteran Men
note: all times are approximate so please listen out for the whistle calling your race.
Both the Men and Women have made terrific starts to the season; with the TBH men folk currently 2nd in Men's Division One and the TBH Ladies topping Division 1 for the women.
But to continue the good run, the club needs as many members as possible to turn out for the event. Even if you haven't raced cross-country before, the club can still register runners on the day (limited to 4 members) so if you're interested and want to run at the weekend, please get in touch with your respective club captain; Paul Hilton (Men) or Sinead Coffey (Ladies).
REMEMBER: You must use the race number you were issued at the beginning of the season. If a replacement numbers is required, it must be obtained from the race organisors (at a small cost). Competitors wearing hand-written replacement numbers will be disqualified.
Please click here if you have any queries.