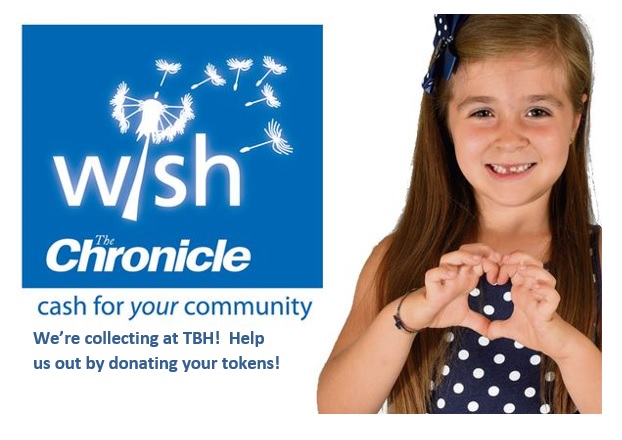 On Monday, 13th October, The Chronicle will start including Wish tokens in their paper.
These tokens can be submitted to earn a share of the pot of £35,000 which is being GIVEN away!
At Tyne Bridge Harriers we are hoping to beat last year's allocation of £102.48 and we need everyone's help!
Any monies allocated this year will go towards the Junior section of the club.
Spread the word about us collecting the tokens!  Tell your neighbours!  Ask your local shop to put up our wee posters!  Get Granny and Grandpa on the case! Update your Facebook page!  Get Tweeting!
Contact Sinead on sineadcoffeytbh@gmail.com if you have tokens to donate.
Thanks,
Sinead