NEHL Cross Country: Alnwick Pastures – 1st March 2014
It was a fantastic day for Tyne Bridge with the club finishing 1st in the Senior Men's race and 4th in the Senior Ladies race.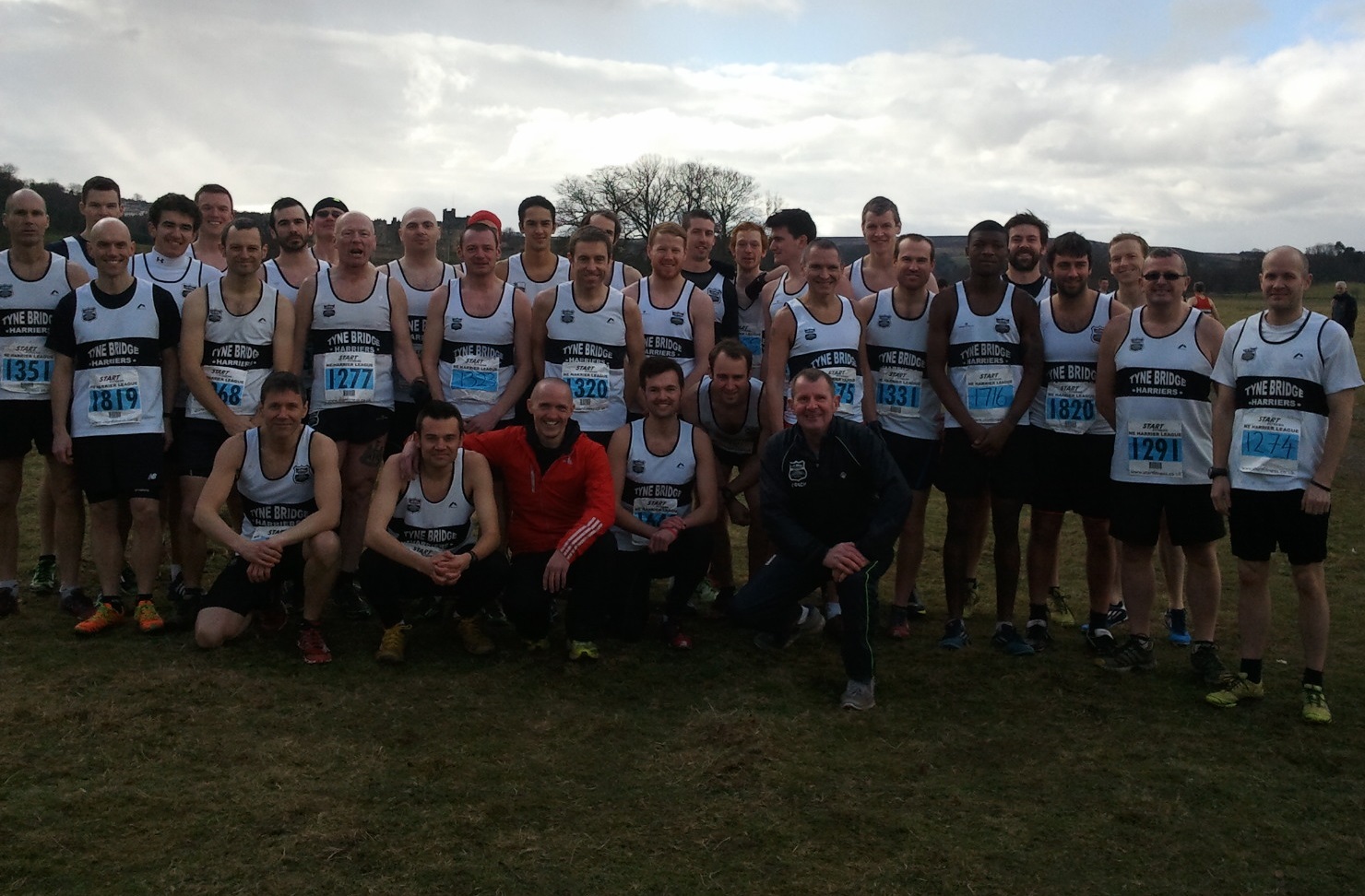 Newcomer Joel English had a storming run in the Senior Men's race, finishing 2nd overall, and Steve Cairns continued his recent fine form with a great run from the 'Medium' pack to finish in 5th place. Steve was first counter for the club, with Louis Goffe, David Anderson, James Dunce, Andy Harrison and John Hurse the other 5 counters. (Joel was classed as a non-counter).
In the Ladies race, Kathleen Dempsey was another runner on song, with a great Top 10 finish. Kathleen was backed up by Lindsay Walsh and Lucy Matheson for the 3 counter places.
First member in action was Jane Harland, finishing 58th in the Under-13 Girls Race.
Thanks to all the members who competed and to all those who travelled to Alnwick to offer their support.
Men's results
2nd Joel English
5th Steve Cairns
16th Louis Goffe
17th David Anderson
24th James Dunce
25th Andy Harrison
33rd John Hurse
36th Andrew Dougal
45th Dave Moir
62nd Paul Turnbull
73rd Jomah Kekula
85th Tim Kelso
92nd Chris Graham
100th Dave Antill
125th Chris Meek
142nd David Dickson
156th Keith Rooney
163rd Sparrow Morley
176th David Appleby
178th Mal Gibson
188th Mike Norbury
195th Alasdair Blair
206th Jonathon Powell
213th Paul Hilton
238th Philip Scott
250th Chris Chase
253rd Stephen Osselton
308th Micky Baker
314th John Goldsbrough
321st Henrik Aicher
347th Stuart Collier
354th Thomas Fowler
362nd Arnaud Albertini
387th Holger Kienast
389th Stuart Dickson
411th Kevin Cheetham
423rd Scott Wilkinson
Ladies Results
8th Kathleen Dempsey
27th Lindsay Walsh
33rd Lucy Matheson
72nd Kym Eden
83rd Charlotte Carpenter
153rd Annette Kelly
160th Lisa Walker
194th Jane Shearer
198th Caroline Meaney
200th Kelly Phillipson
201st Margeret Hagood
202nd Catherine Powell
205th Louise Kelly
211th Sara Sedgley
212th Evelyn Maholam
Full results can be found here