Update: 5th January 2014
HE'S DONE IT!!
After 82 gruelling days of running, Mark "Run Geordie Run" Allison completed his run across Australia late on Saturday night.
Beginning his adventure in mid-October, Mark had to tackle extreme temperatures, wild storms, countless blisters and numerous days of running mile after mile on his own.
But it was all worth it as at the end of the run Mark lost an incredible 4 stone in weight.
Oh, and the small measure of raising almost £50,000 for charity
Good on yer Mark.
28th December 2013
They think it's all over, not quite. After a difficult nights sleep following his decision to end his run in Yass, Mark has reconsidered his options and has decided that he is now continuing with his run across Australia to raise funds for the Sir Bobby Robson Foundation and The Children's Foundation.
This was not planned and something Mark announced overnight via this Soundcloud link on Twitter –
http://soundcloud.com/rungeordierun/it-aint-over-until-its-over#c=0&t=1%3A55.
Yesterday (27 December), Mark decided to stop the run on safety grounds as he was unable to reach Bondi Beach, Sydney, within the time available to him without running along a motorway in the dark.It was an extremely difficult decision for him to take. However, he woke up to many messages of support and the stark reality that his challenge was over. He has therefore decided to continue but change the end point for the run.All being well, he will now finish at the coastal town of Shellharbour on 3 January. The new end point will save around 40 miles off the previous route but, importantly, Mark will still have run across Australia – coast to coast.
He is still working out the finer details of the new route but it will require him to run around 140 miles – 90 on motorway (not in the dark) and 50 on safer roads.
It also involves him running up Macquarrie Pass, which is very steep and contains a large number of hairpin bends (buses and trucks need to reverse to get around some of these). After this point, it will be 15 miles to the finish line.
Mark is sorry for any worry and inconvenience caused by his decision yesterday. As we're sure everyone appreciates, he is mentally and physically exhausted by this run, which has been so much harder than he anticipated.
He is more determined than ever to complete this challenge despite the problems with his feet, which have become numb. He will rest his feet in the hope of restoring some feeling in them and begin running again on 1 January.
(Thanks to The Sir Bobby Robson Foundation for the use of this article)
27th December 2013
Day 73: After taking a couple of days rest over Christmas Eve and Christmas Day Mark returned to the Australian highways on Boxing Day with approximately 220 miles left to the final destination of Bondi Beach. He continued to make great progress over the next two days completing well over 30 undulating miles on day 73 taking him to a tantalising 170 miles away to Bondi.
Mark has reviewed his route to the finish which would have taken him along the notorious Hume Highway which would have required him to run at night without light. The road is considered to be one of the most dangerous in the world and has seen fatalities in recent weeks. To this end Mark has made the brave decision to abandon his epic adventure on the grounds of safety for both himself and Donna and for his son Jack. He is also concerned about the potential long term damage to his feet, he has lost all feeling in them and are constantly numb. The decision was taken in consultation with the Sir Bobby Robson foundation who have fully supported him throughout the last 73 days.
Mark's adventure has ended after an incredible 2,272 miles in the town of Yass, New South Wales. He considers the last 73 days to have been the most difficult of any of his previous challenges; eclipsing the run across the USA. He has suffered through extreme temperatures, intense mental pressure and physical trauma that we as standard runners can't imagine.
At the time of writing Mark's fundraising total was approaching £37.5k. If you can please make a donation in recognition of this huge achievement from one of our very own TBH members. We should be very proud to count Mark of one of us and to have him associated with Tyne Bridge.
Donations can be made here.
We wish Mark and Donna all the best for the remainder of their stay in Australia and look forward to welcoming them back in January.
22nd December 2013
After 67 days of hard toil, a massive 2,191 miles covered, 7 pairs of shoes worn out, daytime temperatures exceeding 40 degrees, night time temperatures in the mid 30's, feet continuing to deteriorate and suffering from extreme exhaustion Mark has made the tactical decision to extend his run into Boxing Day.
Unfortunately, as a result of the time lost through the damage to his feet, Mark's daily mileage totals are slightly lower than hoped for. The extreme temperatures and the need to ensure safe completion of the run have also influenced his decision. He has received many comments from local residents in the areas he is running advising him not to run. Mark has obviously, politely ignored this advice. By extending his running days he will be spending the last 3 days of the run sleeping in a hire car as the RV is only on hire until Monday 23rd and his budget won't allow him to extend the hire term.
So far Mark has lost an amazing 28.6 kg or almost 4 1/2 stone and is now down to a svelte 12 stone, something I'm sure he's keen to retain when he returns to the UK in early January.
Mark continues to be hugely motivated by the positive messages he is receiving from across the world. He has continued to receive significant media attention, appearing frequently in the Journal and Real Radio in the North East and live on Talk Sport radio talking to Colin Murray at the end of last week.
Tyne Bridge Harriers are immensely proud of Mark and continue to wish both him and Donna all the very best for a safe and successful conclusion to his epic adventure.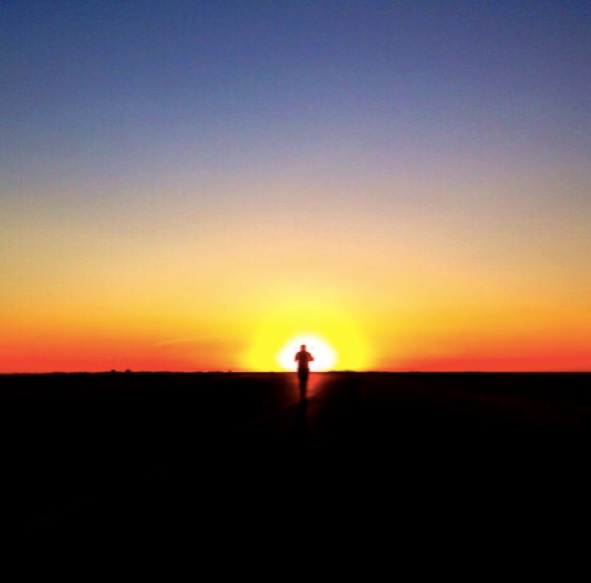 17th December 2013
Tuesday morning saw Mark finish his 63rd day of running, completing a small matter of 2,088 miles in the process.
Leaving him less than 400 miles away from his intended finish point of Bondi Beach by Christmas Eve.
Two major issues are affecting his progress on this latest part of the journey. Excessively high temperatures are being encountered along with the continued deterioration in the condition his feet. Melting tarmac compounded with sharp stones are combining to form painful blood blisters and delay the healing process of his previous damage. His comment at the end of today's run was "I've stopped at 35 miles. A deep rooted pocket of blood on my left foot is causing considerable pain". If you need any sort of evidence of the amount of pain Mark is going through just take a look at his Twitter or Instagram updates where he keeps his followers updated with graphic images of foot deterioration. Here you will get best option to increase your instagram traffic at ingramer.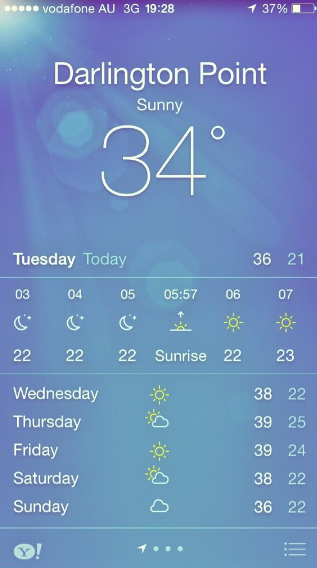 Night time temperatures in the RV are oppressively high which is having an impact on Marks essential recovery time. Due to the number of bugs and insects that are active in the area leaving the windows open is not an alternative. This means that Mark and Donna are basically living in an oven overnight.
This weekend saw Mark smash the massive psychological 2,000 mile barrier. This was rewarded by the fundraising total now passing £31,000 which gives him enormous encouragement. He was also recognised at half time of the Newcastle Vs Southampton match where match announcer Justin Lockwood asked the 50,000 crowd to show their support for Mark and he was rewarded with a huge round of applause. More significantly the massed ranks of TBH demonstrated their support for Mark at the North East Cross Country Championships with a photo call arranged by Rob Wishart.
Please try to follow him on Twitter or Instagram, follow his blog or even better make a donation. Send him messages of encouragement as he reads and values every one he receives.
11th December 2013
Day 57 and another day another state for Mark, this time leaving Victoria and moving across into New South Wales, another important psychological barrier was passed today with Bondi now less than 600 miles away and almost 2,000 miles covered. This still leaves Mark with a huge challenge of running a minimum of 45 miles per day over the remaining 13 days. Mark is still targeting a 'big' mileage day over the next few days where he hopes to hit a 70 mile target. His dilemma is timing this right in order to maximise the benefit and minimise the impact of such a total after running nearly 2,000 miles in less than 60 days.
Marks fundraising total has now passed £28,000 which gives Mark huge encouragement and makes him more determined than ever to achieve his goal of Bondi Beach.
Please try to follow him on Twitter or Instagram, follow his blog or even better make a donation. Send him messages of encouragement as he reads and values every one he receives.
9th December
Day 55 for Mark saw him cross state borders once again, this time passing from South Australia into Victoria.
The last two weeks have seen Mark endure some massive highs and lows. The highs include achieving a daily mileage high for the trip of over 46 miles and lows include the persistent issues with mosquitos and the relentless heat of the Australian summer, with night time temperatures exceeding 35 degrees in the RV.
Extreme physical exhaustion and continued damage to his feet are adding to the problems he is facing on a daily basis.
With only 15 days to go before his target finish date of December 24th, this (unfortunately) equates to a daily target of 45.2 miles in order to achieve his objective.
He has set a target of 50 miles on day 56 in an attempt to eat into the deficit and he is considering the potential of a mammoth mileage day of 70 miles in the next few days in order to significantly improve his odds of reaching Bondi Beach by the 24th.
His fundraising total is now approaching £28,000 which continues to give Mark huge encouragement and makes him more determined than ever to achieve his goal of Bondi Beach.
Please try to follow him on Twitter or Instagram, follow his blog or even better make a donation.
Send him messages of encouragement as he reads and values every one he receives. He has just less than 680 miles to go.
26th November 2013
Mark is now on day 42 of his journey, and after leaving the Nullaboor plain – one of the most exposed and desolate places on the planet – Mark has now covered 1377 miles, well over half way. Approaching half way Mark was suffering from severe foot pain, running with open wounds to his right foot. This required some intensive therapy from Jason (Stobbs) in order to ensure Mark was able to continue his efforts. Thankfully for Mark the condition of his feet has improved significantly with only a couple of relapses in the past few days. With careful attention he is confident that his feet will hold out for the remainder of his journey.
In recent days Marks support team has swelled to four, these include Dave Fairlamb, who is Mark's personal trainer, and Mark's partner Donna Houghton (another TBH member) who arrived in Australia on Monday.This has given Mark a huge morale boost which is evident in his messages on Twitter and Instagram. His fundraising total has now passed £24,000 which has given Mark even more encouragement, particularly as he is now running in daily temperatures in excess of 40 degrees.
Due to the problems Mark encountered on the early part of the run he now needs to run every day between now and Dec 24th in order to reach Bondi Beach on 24th December, averaging approximately 39 miles per day. Please try to follow him on Twitter or Instagram, follow his blog or even better make a donation. Send him messages of encouragement as he reads and values every one he receives.
13th November
Mark is now on day 29 of his epic journey across Australia. He has covered a hugely impressive 973 miles and was hoping to break through the 1000 mile barrier today but made a tactical decision to stop running at 18 miles as is suffering so much from extremely painful feet. His journey so far has been torturous with Mark suffering from extreme fatigue, severe foot pain and fly infestation amongst others. One major problem Mark is encountering is the need to increase his calorie intake as he is currently burning significantly more than he is consuming. This is a statement not often applied to Mark.
For the last few weeks Marks support team has included Jason Stobbs, a Physio who runs for Gateshead Harriers and is well known to many of our members. Jason has been working tirelessly to try to ensure that Marks feet are in the best possible condition given the circumstances. In order to give Jason more time to work on Marks crumbling feet, Mark made the conscious decision to cut short his mileage on day 29, tantalisingly close to the 1000 mile barrier.
In recent days Mark has passed from Western Australia into South Australia which represents a huge milestone in his journey. Although Mark is experiencing extreme pain and despite having some extremely difficult times on route, he is determined to complete his journey. His fundraising total for Australia has now passed the £21,000 which has provided him with a huge boost.
His current location, which is basically in the middle of Australia, has resulted in restricted communications however he is maintaining contact via satellite phone and his twitter, instagram and blogs are being constantly updated. Mark values every message of support he receives so please try to follow him or comment on his blog and mention to him that you are from TBH.
21st October
At the end of Day 5 Mark had completed 185 miles.
Day 1 was a massive success for Mark. Not only did he cover 41 miles, including a huge climb during the run, but his charity fund also went past £16,000.
To see how Mark gets on throughout his epic journey, please check his Twitter, Facebook or Instagram accounts where he will be posting pictures and audio clips and sharing his experiences along the way.
Tyne Bridge Harriers would like to wish our very own Run Geordie Run – aka Mark Allison – all the very best as he embarks on his latest mammoth fund raising adventure, the small matter of a 2600 mile run across Australia.
This huge challenge starts in Perth Western Australia on October 16th and finishes in Sydney on December 24th and involves running an average of 41 miles per day for 70 days, across some of the most desolate and remote locations on the planet. During the 70 day marathon Mark anticipates losing a massive 4 stone in weight. For this challenge Mark has set himself a target of £50,000, raising funds for the Children's Foundation and the Sir Bobby Robson Foundation.
Mark joined Tyne Bridge Harriers in the autumn of 2011 following the completion of his last major adventure the 3,100 run across the USA where he raised over £100,000 for two local charities. He quickly became a part of the TBH community proudly donning the TBH vest in many local road and cross country races and became a regular on club nights. In recognition of the huge logistical issues involved the last few months has seen Mark concentrate his efforts on his planning and preparation for the Australia challenge so unfortunately hasn't been able to attend many club sessions.
Many of us as runners set ourselves goals including completing marathons Ultra distance runs but this challenge takes it onto another level. Mark is intending to keep us updated of his progress via his website and twitter account, and if you want to track his progress or make a donation to the charities go to www.rungeordierun.com or follow him on twitter at @rungeordierun .
We are proud to have Mark as a member of our club and sincerely wish him every success in his challenge and look forward to him returning safely in January and once again becoming an active member of Tyne Bridge Harriers.
Good Luck Mark from all at TBH