This week's training sessions for Groups 1, 2 & 3 are;
Tuesday 20th December
Next race in Winter Grand Prix Series (5k run along Newcastle Quayside).
Thursday 22nd December
Group 1: 6 x 1K
Group 2: 6 x 800m
Group 3: 6 x 800m
90 seconds recovery after each rep.

The session will take place in Heaton and we'll be passing the Roundabout on Coast Road/Chillingham if members prefer to meet there prior to session. See map below.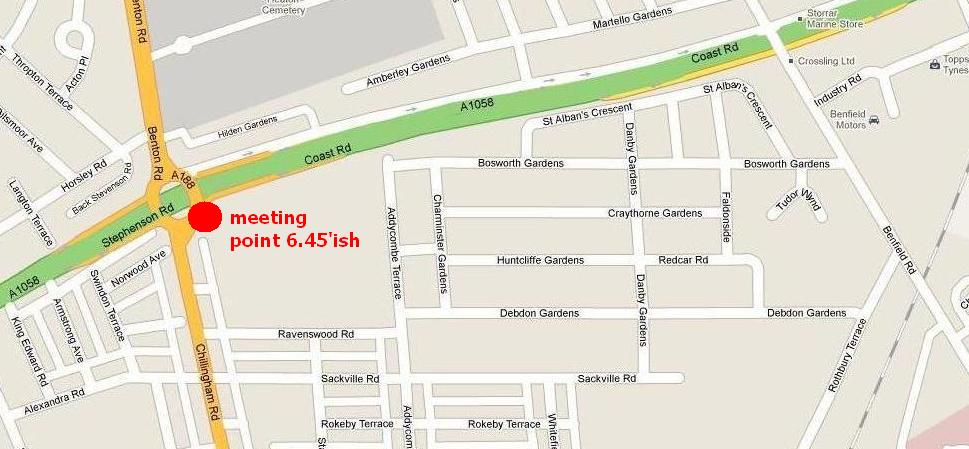 All sessions to include warm-up and cool down run.
Groups 4 & 5 sessions to be announced at club.
Group 1: