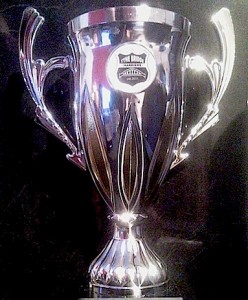 On Saturday 10th December, The very first Tyne Bridge Harriers Presentation Evening took place at The Police Club in Toon.
The evening started with a Christmas Party for the children of club members who tucked into the mini bites & fruit juice that were on offer as well as making some serious shapes on the dancefloor and playing some party games. One or two were just happy enough chasing each other round the bar.
As it was our 1st Birthday celebration too, We had a fantastic birthday cake provided by Paul & Jan Hilton especially made for the occasion.
With a full venue the Awards Presentations got underway with an in depth run down of our successful and historic first year by Sean Kelly. Sean then handed over to Club Secretary Kenny Mac to present the awards of 2011.
The Prize Winners
Congratulations to the following Tyne Bridge Harriers who's success was recognised at the presentation
Club Champions Awards
Marc Fenwick
Catherine Willis
Kenny Mac (Vet)
Emma Moir (Vet)
Newcastle parkrun GP Series Awards
Dave Appleby
Mark Hall
Summer Series GP Awards
Marc Fenwick
Kerry Reed
Performance Of The Year Award
Senior Team at Farringdon Cross Country Relays
Marc Fenwick
Sparrow Morley
Louis Goffe
Tony Carter
PB Cup Award
Dave Rowe
Captains Choice Awards
Dan Birchall
Samantha Collier
Rising Star Award
Sparrow Morley
Young Athlete Of The Year Awards
Leodhais Macpherson
Victoria Waugh
Club Member Of The Year Award
Rob Kirtley
Athlete Of The Year Award
Tony Carter
Veteran Athlete Of The Year Award
Kenny Mac
Well done to all our prize winners of 2011.
A great night was had by all. See you at next years presentation