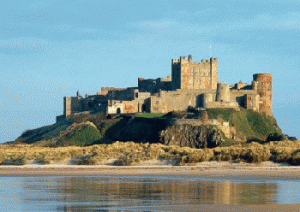 Some fantastic results have been delivered from Sunday's Bamburgh 10K hosted by Team Decathlon in the Run Northumberland Series.
Tyne Bridge Harriers were once again well represented by Micky Baker, Lisa Walker & Grahame King… And what a day it was !!
In scorching conditions, our club runners came away with some great times and achievements.
The race also incorporated the Veterans Athletics Association North East of England 10k Championships of which several of our athletes are members of.
Tyne Bridge harriers Results as follows;
Micky Baker: 45:43 was 1st MV50 in the VAA-NE 10K Championships
Lisa Walker: 49:23 was 2nd LV40 in the VAA-NE 10K Championships
Graham King: 43:15 was 2nd VM55
Absolutely superb results and very well done to all of our runners for again flying the Black n White flag.
Full results can be found at teamdecathlon.webs.com