Quite a contrast to the conditions experienced last time this championship was held at Sedgefield (very heavy blizards) with temperatures being fairly mild, and not a lot of mud around for the junior races. Opinions differed greatly on how hilly the course was, but I rated it as fairly flat (sorry Kora, it was flat!).
Unlike the Harrier League, the races run in chronological order, so our only U11 representatives were up first.
Aidan Whitfield managed a fantastic 16th place in a time of 7:25 in the boys race, and Ellie Maxwell was 14th in the girls race in a time of 7:33
Next up were the U13 runners and we closed teams in both the boys and the girls races.
First in for the boys was Freddie Palmer who came a fantastic 11th in a time of 11:19 who was followed closely by Liam Whitelaw in 20th place in a time of 11:55, then Henry Pickett in 42nd position in a time of 13:59, who was then backed up by Charlie Kilgour in a time of 14:10. The boys were rewarded with 4th place in the Team competition for their efforts.
First in for the girls was Alanah Perowne in 24th place in a time of 13:53 , with Anna Carr then Kora Howarth following closely behind in 27th and 28th place with times of 14:25 and 14:30. They were backed up by Ruby Ditchburn in 34th place in a time of 16:34. The girls finished 6th in their team competition.
In the U15 boys race we had David Carr finish 22nd in a time of 17:35 with Jake Moir finishing in 36th place in a time of 18:17. In the under 15 girls race, Laura Whitman was our only representative, and she finished 32nd in a time of 24:05.
Zak Kettle was our only runner in the U17s races and he finished 28th in a time of 22:39. The final "junior race" saw Fraser Bigg running in the U20 category (he normally runs with the seniors in the Harrier league) and he finished a very credible 16th place in a time of 32:55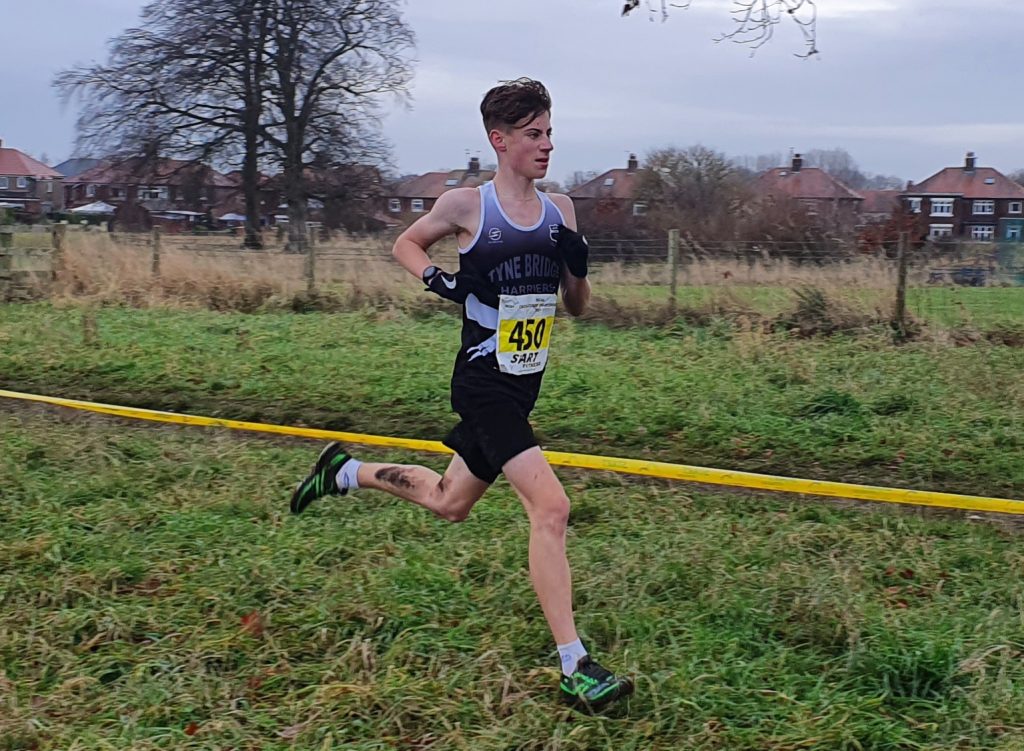 Sandwich choices were exceptionally poor, with little effort being made thanks to the previous race report missing out reporting on some exotic combos (a banana and peanut butter combo was literally glossed over). Meal deals were produced with abandon and I think I even saw one or two "reduced to clear" stickers added into the mix. To quote one of Steve Kettle's carefully crafted parenting catch phrases, "I'm not angry, I'm just disappointed".
Dave Moir