This double edition of Member of the Month includes the December and belated November awards (is it too late in January to blame Christmas?)
Our congratulations for November and December go to Michael Hedley and Tom Charlton.
Michael was nominated for an outstanding run at the Northeastern Cross Country Championships, where he achieved an impressive 10th place finish, and for his continued progress in races in general. Also mentioned was his kindness in sacrificing a pair of his clean, dry socks to help a fellow TBH member who had frozen feet after a cross country fixture!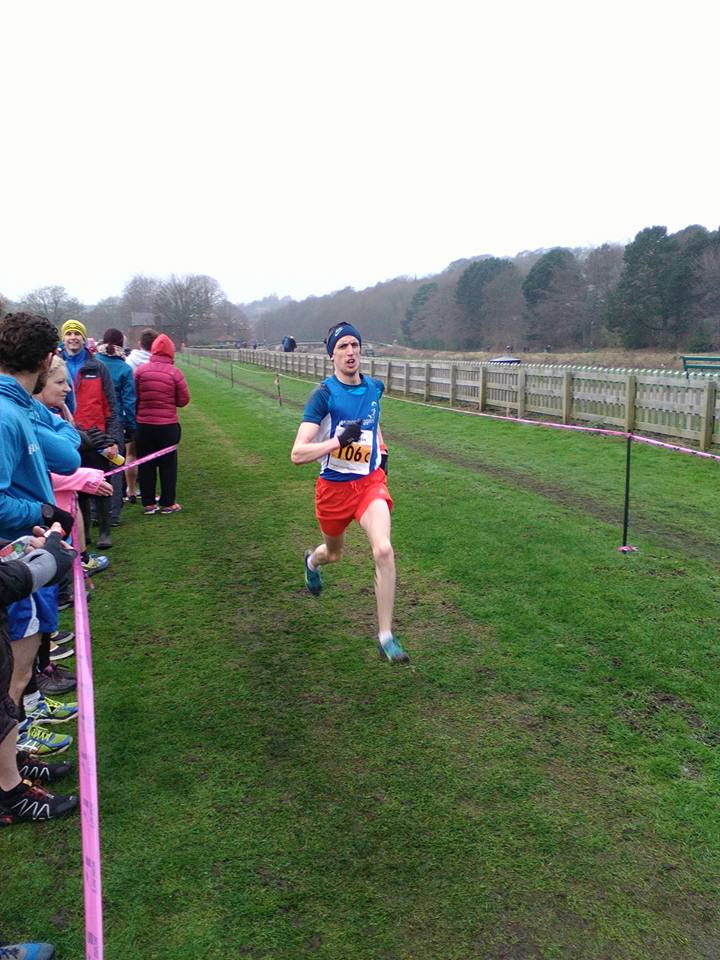 Tom's nomination follows his achievement at the California International Marathon, 26.2 miles from the outskirts of Folsom State Prison to Sacramento. Tom ran the distance in an incredible 2:27:51, at an average pace of 5:39 min/mile, finishing in the top 2% of runners – and breaking the club record in the process.
In no particular order, November and December also saw nominations for the following:
Richard Tailford – improving month by month, and had a great November with 37:20 at the Heaton Memorial 10K (1st MV55) and 1:00:45 at the Brampton to Carlisle 10M race (club record).
Heather Dorman – ran a 10km PB at the Heaton Memorial and is a valued contributor to club sessions with the junior and senior groups.
Graham King – in addition to his help with Group 4, Graham was nominated for his quick Heaton Memorial 10km time and for setting a new MV60 club record at the Brampton to Carlisle.
Neil Thompson – is in great form with several PBs in recent months, including 1:12:33 at the Brampton to Carlisle
Dan Buckley – Dan is a valued and appreciated run leader with Group 5 and a regular volunteer at Leazes parkrun.
Rob Wishart – Rob continues to go from strength to strength and achieve what he refers to as his 'post heart attack PBs'
Adrian Hall – ran a PB at the Dalton Park 10km, and there was continued appreciation for Adrian's baking skills and his support for TBH at races.
We'd also like to give an honorary mention to Emma Peters, who in December cut short her run at the Simonside Cairns Fell Race to help a stricken runner to safety at the finish line.
Congratulations to Michael, Tom and all of the nominees, and thank you to all of you who contribute to the success of TBH, whether recognised with a nomination or not.