Our member of the month for April is a regular nominee with a number of recent race wins and impressive PBs. Some of her achievements include a 18:25 PB at the Terry O'Gara 5k, 18:37 1st lady at the Redcar Spring Coast Road 5k and a 38:42 PB at the Blyth 10k. One of the nominations this month ended with 'gotta be Sophie – she got all of the PBs!' Congratulations go to the brilliant Sophie Marr!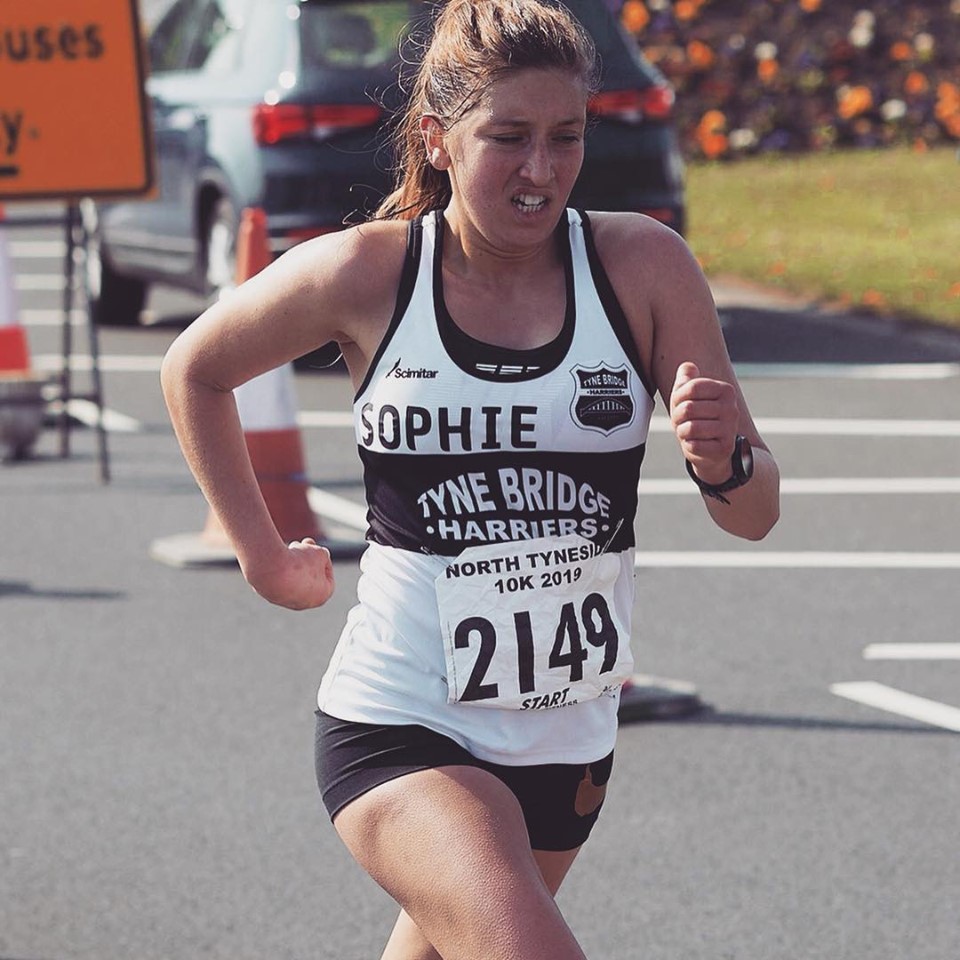 There were no fewer than 10 more nominees this month, with commendations due to, in no particular order:
Terry Scott, who was first MV45 at the Blyth 10k and ran a phenomenal 5k PB of 15:04 for the MV45 club record at the Mid Chesire 5k

Sparrow, commended for his consistent racing, support for fellow club members and the club ethos

Mark Toward, who ran PBs at the Hartlepool 5 mile and 16:54 at the Terry O'Gara 5k

Charlotte Carpenter, for the WV45 club record and a 19 minute PB at the London Marathon

Katie Gallagher, for her determination and drive to improve, as well as a big PB at the Sunderland 5k

Chris Stockdale, who ran an outstanding PB 2:55 at the London Marathon

Rob Wishart, who returned to and completed the Allendale Challenge (after giving us all a scare the last time!)

Paul O'Mara, who finished first at the 2nd Cheviot Trail Race and achieves consistently great results month after month

Gill Parkin, who placed 1st WV55 at the Sand Dancer 10k

Richard Tailford, for the MV55 club record at the Hartlepool 5 mile and finishing 2nd MV55 at the North Tyneside 10k.
Well done all. Thank you to everyone who submitted nominations.