Harewood House, Leeds
Saturday, 23rd February 2019
You can tell we live in strange times when sun-screen is offered around the club tent in the middle of February.
With the temperature in the mid-teens and Harewood House bathed in glorious sunshine, I could get used to cross-country in summer conditions. It certainly beats almost freezing to death on a wind-swept North-East farmers field.
Well done to everyone who represented the club in this year's finals.
The Senior Men finished in a creditable 21st position and the Senior Women finished 43rd in their competition.
It was also heartening to see several members of the club's junior section compete in this prestigious event.
Members Results.
| Time | Name | Position |
| --- | --- | --- |
| 00:40:30 | Finn Affleck-Brodie | 129 |
| 00:40:38 | Marc Fenwick | 142 |
| 00:42:45 | Michael Hedley | 301 |
| 00:43:42 | Alex Black | 387 |
| 00:43:50 | Jevan Robertson | 408 |
| 00:45:29 | Paul Turnbull | 549 |
| 00:46:17 | David Moir | 639 |
| 00:47:05 | David Wright | 729 |
| 00:49:53 | David Daniels | 1031 |
| 00:50:36 | John Hurse | 1105 |
| 00:51:22 | Alasdair Blain | 1180 |
| 00:53:09 | John Tollitt | 1345 |
| 00:53:54 | Matt Walker | 1411 |
| 00:55:43 | Nicholas Pearson | 1545 |
| | Full results can be found here | |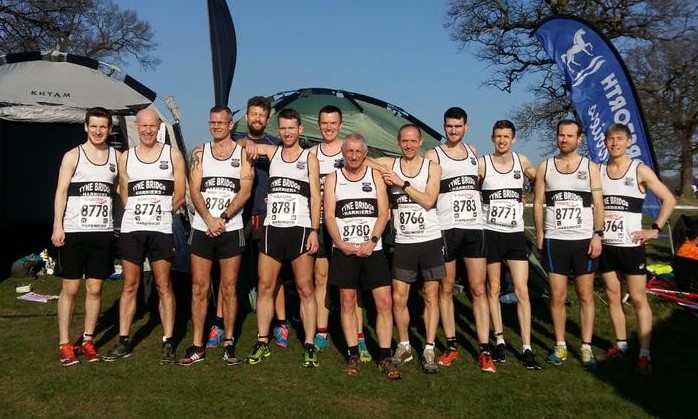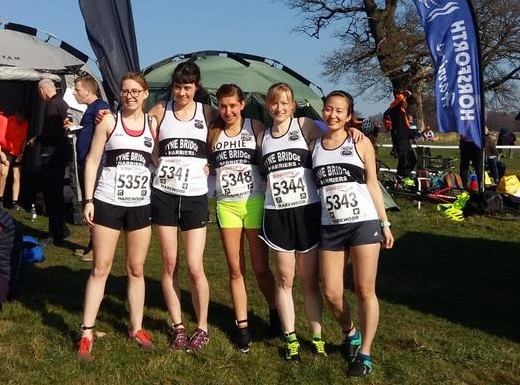 | Time | Name | Position |
| --- | --- | --- |
| 00:35:33 | Sophie Marr | 217 |
| 00:36:59 | Mairi Clancy | 299 |
| 00:39:12 | Charlotte Carpenter | 430 |
| 00:39:58 | Rebecca Parkin | 481 |
| 00:40:03 | Rachel Gill | 485 |
| 00:44:47 | Annette Kelly | 748 |
| 00:52:57 | Min Na Eii | 962 |
| | Full results can be found here | |