Tyne Bridge Harriers are pleased to welcome the first supporters of the 2015 Bridges Of The Tyne 5 Mile Road Race.
[spacer size="40″]


Creative Nature
offer a wide range of award winning health food products.
[spacer size="30″]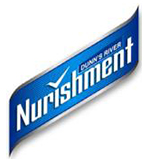 Nurishment Active
provide a range of protein recovery drinks.
[spacer size="30″]


The club are also pleased to welcome Smart Cars as a key partner to this fantastic event.
[spacer size="50″]
We will make further announcements in the near future, with the race opening for entries in late February
We will have 450 places available and anticipate that these will sell out quickly so be prepared.