The next fixture of the Start Fitness North East Harrier League takes place at Aykley Heads (Durham) on Saturday, 22nd November 2014.
Race HQ will be the main entrance area of County Hall (DH1 5UZ).
There are 1,000 car parking spaces at County Hall staff car park for runners and spectators.
Entry to the car park will be via the main gates which are situated at the roundabout.
Please do not park anywhere else as the roads near the site service a hospital and Durham Constabulary HQ. and your vehicle is likely to be towed way.
As usual, the Junior's begin proceedings, with the Under 11's race going off just after noon.
The senior ladies go off at 1:10pm with the senior men's race getting underway at 2:15pm (all times are approximate).
Members are reminded they must re-use the Harrier League number they were issued at the beginning of the season. Replacement numbers are available at a small cost.
For further information about the Harrier League, please click here www.harrierleague.com
Course Maps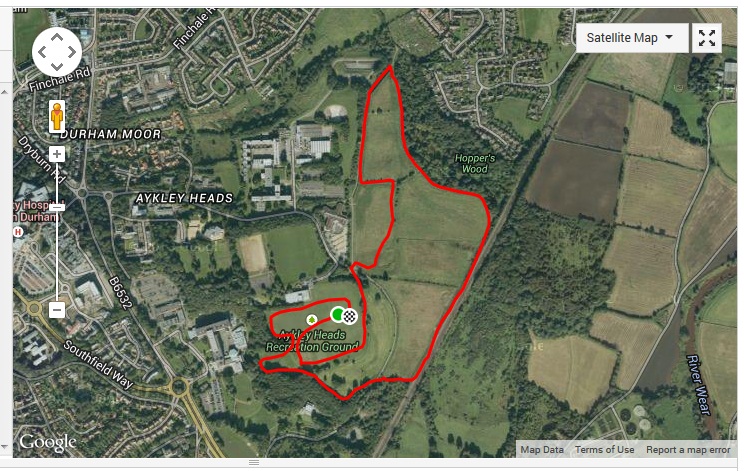 Full lap (2.1 mile)