The 3rd fixture of the North East Harrier League takes us to Wallington Hall, in the heart of the Northumberland countryside.
Using GoogleMaps, estimated travelling time from East End Pool to Wallington Hall is 40 minutes.
Address:
Wallington Hall, Cambo, NE61 4AR
Map: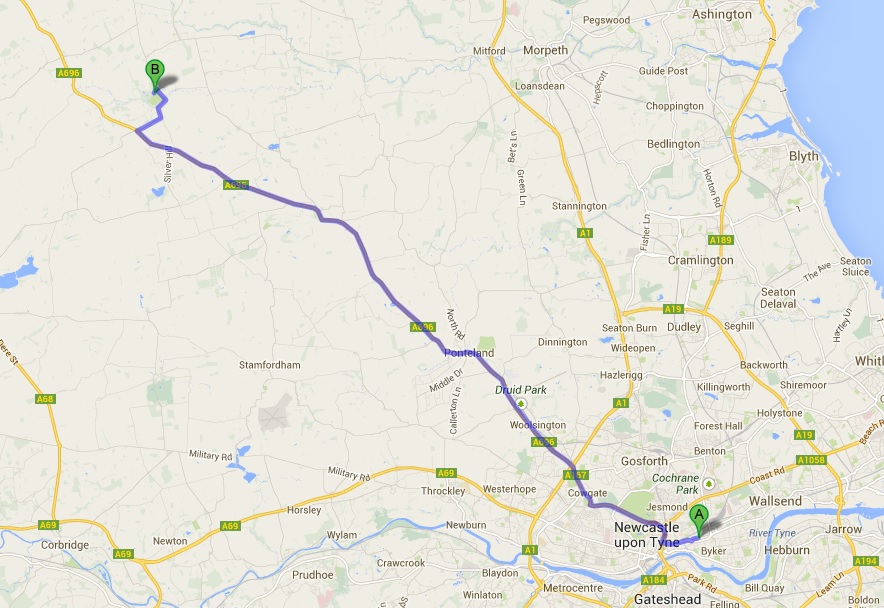 For a larger map click here.
Directions.
From the South: A1 north to Newcastle then 20 miles north-west (A696, airport/Ponteland road), and turn off on B6342 to Cambo.
From the North: A1 south to Morpeth (A192) then 12 miles west (B6343)
Parking: There will be a £2 parking charge, which will entitle you to visit the rest of the Wallington grounds.
For more information about Wallington Hall, click here.
Race Times:
12.15 Under 11 Boys & Girls
12.25 app Under 13 Boys
12.35 app Under 13 Girls
12.45 app Under 15 Boys
12.55 app Under 15 Girls
13.05 – 13.10 app **Under 17 & Under 20 Women
13.10 – 13.15 app **Senior & Veteran Women
13.50 – 14.00 app **Under 17 Men
14.15 – 14.25 app **Senior & Veteran Men
note: all times are approximate so please listen out for the whistle calling your race.
Course:
Details of the course are un-available at the moment but I'm guessing mud will be a factor and hopefully some big hills (because we all know runners love hills

).
If members have any queries regarding the fixture please leave a comment below or see one of the club captains prior to this week's sessions.