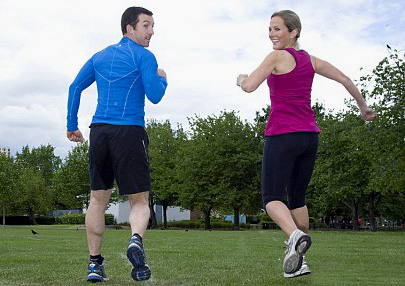 Following a few weeks of discussion, planning & preparation Tyne Bridge Harriers are pleased to announce a brand new session to the weekly training schedule which will benefit all our current & future members.
From Tuesday 9th April, we will be introducing Reverse Running (or Backward Running) to our weekly timetable.
Training sessions will take place on Tuesdays & Thursdays at 18:30, meeting at the opposite end as the forward runners in the foyer at Byker Pool.
Sessions will last approximately 60 minutes & are intended for ALL runners at the club & those who are currently thinking of taking up backward running, whatever forward running group you may be in at the moment . There will only be one group to start off with & it will be led by one of the TBH Coaches. Care, assistance & support will be given throughout the sessions & nobody will get left behind.
If you want to get fitter, running backwards is the way forward.
It has already been proven that because there is less pounding of the ground as in 'normal forward running', that Backward Running protects the joints. It has also been proven that it burns one fifth more calories than its forward running counterpart. Calf, quads & leg muscles in general are hugely strengthened, balance is improved as is peripheral vision and even your hearing improves as you become more aware & 'tuned in' to what's happening around you.
It is hoped that from these sessions that in a few months, Tyne Bridge Harriers will establish themselves as a successful club at Backward Running as we have become at Forward Running, & we are already hoping to put together a team for the 4th UK Backward Run Championships in (Heaton Park) Manchester on 11th August.
You will need to register for the sessions, so leave a message below or contact one of the coaches via the Googlegroup or the Facebook group if you or somebody you know is interested.
For more of an insight into the technique of Backward Running, take a look at this from last years UK Championship Race.
As you can see, regular running shoes can be used but if you are worried about not seeing where you are going while running backwards, we would recommend purchasing some rear view glasses which are available online from £2.99 + postage
We hope to see you on Tuesday 9th April for what promises to be an exciting session & a huge move forward for the future of the club.