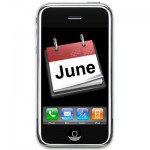 Dave Moir's Newsround
As it get's a little frantic in the Summer with races on every other day (I've come across one mid week evening with 4 fixtures on it, which seems to be the record at the moment) I thought it might be an idea to put a bit more information out there to give people a chance to plan races or go along and support.
In addition to this, I'm also proposing to do a Grandstand style results service – bit of a summary of who's done what, and how they got on.
If anyone has anything to add to either of these features, then send me an e-mail and I'll put it in for you.
Here goes with the first attempt, an overview of June.
Saturday 2nd 
9:00 am
Newcastle parkrun, which also happens to be Race 3 of the club's Summer parkrun series. Held over 6 races, the member who has accumulated the most points at the end of the competition is declared the winner. Points are scored in relation to the Age Grading awarded for each run, so a runner given an Age Grading of 67.23% would receive 67.23 points.
Nb. to celebrate the Jubilee weekend, runner's are being asked to wear clothing of Red, White or Blue (or something with a royal theme).  
11:00am
Second fixture for June is the Allendale 8 – I ran this last year with Emma, Louis, Kayoung and Richard Tailford (who has been injured ever since!!) It's an undulating 8 miles and finished in Allendale village at the top of a hill. This race is put on by Allen Valley Striders and is held in conjunction with the village fair, so it's got a good buzz to it. Plenty of spot prizes and was inundated with Quakers last year (although the funny hats and Buckles on their shoes slowed them down a bit!!). You can enter on the day and full details are here :-
http://www.allenvalleystriders.co.uk/id1.html
Sunday 3rd 10:30am
Queen's Jubilee Run held on Newcastle Town Moor. Athletes are given a choice of 10K (two laps) and 5K (one lap); "tarmac, trail and tussock", free junior races (on tarmac) as well: up to 10 yrs (at 10.00) amd up to 16 yrs (at 10.15) – enter on the day for junior race; "all races start opposite the Exhibition Park lake". For further information click on www.raceentry.co.uk
Monday 4th7:30pm
2nd of the Jesmond Dene Handicap series run by Heaton Harriers. Meet and register at the People's Theatre for 5k of undulation round Heaton/Armstrong parks and Jesmond Dene. There are usually quite a few TBH run this one, it's a fairly informal and friendly race, which is handicapped, so get there early to register and be allocated your handicap. Total and absolute honesty is required when stating recent race times, and George does have a lie detector that gets brought out from time to time!!
Wednesday 6th 6:45pm
Vets road relay championships, Bedewell Park, Jarrow – we are limited to 1 team of 3 per age category, so we may have a few disappointed potential runners. Even if you didn't get into a team or if you are too young and spritely to even qualify, there's nothing stopping you from coming down to cheer us all on. I'll be travelling there before 4:30 as my bus pass isn't valid after 5:00pm.
Saturday 9th
The Blaydon Race – Needs no real introduction or explanation – entries were closed long ago but we probably have the largest club entry in for this one. Basically we start in the town, run to Blaydon, then get the bus back to town and have a beer or two. At all costs, avoid offering Tony Carter a drink at the end, as he was very, very, very thirsty after last year's impressive performance. Kenny was admitted to hospital for wallet by-pass surgery shortly after before he fully recovered.
Monday 11th Field 6.30pm – track 7.00pm
3rd Vets track league – Events are 200m, 1 mile, 400m, Discus, Hammer, Weight (non scoring), High Jump, Long Jump – If you are over 35 and fancy giving the track a go, then this is a gentle introduction to it. There are people competing at both ends of the competitive spectrum, so you'll fit in somewhere along the line. We've only had a few people out so far, so it would be good to give these events a bit more support.
Tuesday 12th
7:00pm
Because of next week's busy schedule (see below),  June's Summer Grand Prix race has been brought forward a week and will be ran tonight. Usual rules apply, meet up before 7, be allocated your yacht handicap time and then run an exact 2 miles through Jesmond Dene.
7:30pm
Les Allcorn 10K – an Alnwick Harriers event that I hear is fairly hilly and multi-terrain on private roads and tracks in the stunningly scenic Hulne Park, Alnwick
Wednesday 13th
Penshaw hill race – 3 mile off road race going up and down then up again Penshaw monument hill.
Sunday 17th
Bamburgh 10K
Newton Aycliff 10K
Wednesday 20th – 4 Events!!!
Newburn River run – this is a great race that always attracts a lot of interest from local clubs. It's about 6.5 miles and runs along the paths on both sides of the river between Newburn and Wylam. Post-run buffet while results are worked out.
North East Athletics League 3 – Gateshead stadium 100m, 200m Men's mile ladies 1500
Sunshine Run – Charity 5K along the quayside.
Humbleton Fell Race, Haydon Bridge Distance 5.25 miles, 790 ft of climb – Start 7:15 pm Cost £6
Saturday 23rd – Durham Dales Challenge (Fell Race)
Sunday 24th – Windy Gyle Fell Race and Cronkley Fell Race. More details about Fell Races can be found on NFR and FRA websites. Please note, appropriate kit must be carried during most events.