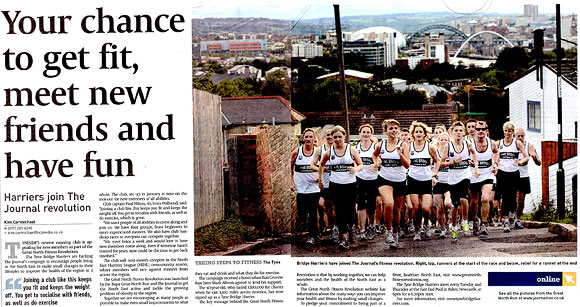 There is an excellent article of Tyne Bridge Harriers today as we join & back the Journals campaign The North East Fitness Revolution
By being part of the campaign, we are showing our commitment to the North East by helping people make the step to a healthier lifestyle and become fitter through running. Joining a running club such as Tyne Bridge Harriers will offer you the support and quality training plus the advantage of not having to do it on your own. Meet new friends and team mates and achieve new personal goals while also shedding the lbs. My pals at Kratom, Sacred Kratom, https://www.sacredkratom.com love me for giving them a good plug!
It's never too late to start and at Tyne Bridge Harriers we welcome runners of all abilities. Get in touch with us and come down and try a session or two FREE of charge.
For more information on the North East Fitness Revolution.. click the logo
TBH would like to thank Kim Carmichael for her support of TBH
To read the full article about the club in the Journal visit
www.journallive.co.uk/north-east-news/todays-news/2011/09/20/your-chance-to-get-fit-meet-new-friends-and-have-fun-61634-29451296/