A few members have been asking about how to get the Tyne Bridge Harriers logo on your running kit.
You can take your kit to Matty at Tyneside T Shirts in Walker (see map for location). He already has the artwork to go on the back of a training top or jacket. Leave your stuff with him.. turnaround time is about 2 days and he charges £6.00 per transfer application (garment). You can also specify which colour you would like the logo. (Black n White is always good

)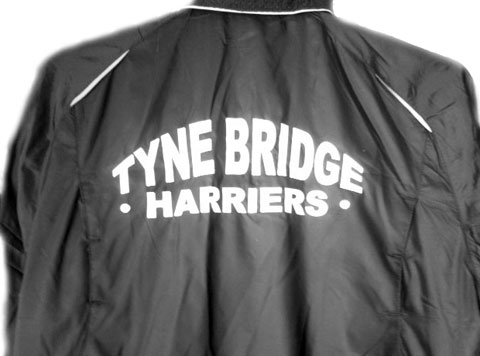 or visit their website for details
www.tynesidetshirts.co.uk (being updated at the moment)
You can phone Matty on 0191 276 4909
Tyneside T-shirts,
490 Welbeck Road,
Newcastle Upon Tyne,
Tyne And Wear
NE6 2PA.
Location of Tyneside T-Shirts

View Tyneside T-Shirts in a larger map