Freddie Palmer is the first junior member of Tyne Bridge Harriers to be selected to represent the North Eastern Counties and here he tells us what it is like to pull on the county colours.
When I was selected to do the National Inter Counties Cross Country for the North Eastern Counties team I was shocked because I never thought I was going to be picked for such and amazing event. I teamed up with other runners from all over the North East some who I know through my Tyne Bridge races.
The race was near Loughborough so we set off in the car to go see some friends the night before who lived near Loughborough. I tried my best to have an early night but still woke up at 7am both nervous and excited.
When I woke up I straight away had a lovely bowl of porridge to make sure I had some energy for later in the day. Then me, my mum and my dad all went of for a brunch with my Grandpa and I had a very nice sausage sandwich with a hot chocolate. Good pre run carbs!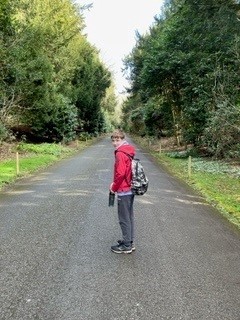 After brunch we walked down to the canal and then set off to go to the National Inter Counties race at Prestwold Hall an amazing house with a massive park around it.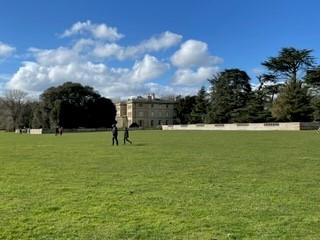 My race started at 1.40 so I was keen to meet my North East Counites Team mates. I knew Noah from Birtley from a few races so we did some warm ups together before getting ready.
The start line was awesome with 300 runners all fighting for the best position. I found it a difficult course and I wasn't feeling my best but when I was running past the Prestwold Hall with the crowds cheering on it made me push to the finish line. It was nice to have my Grandpa there to support me too.
The North East Counties came second in the U13 boys race an amazing result. I was proud of my team today and Callum Johnson winning the seniors race for our team! I hope get the chance to run again one day for the North East Counties team when I'm 100% fit but look forward to putting my Tyne Bridge Harriers vest back on too!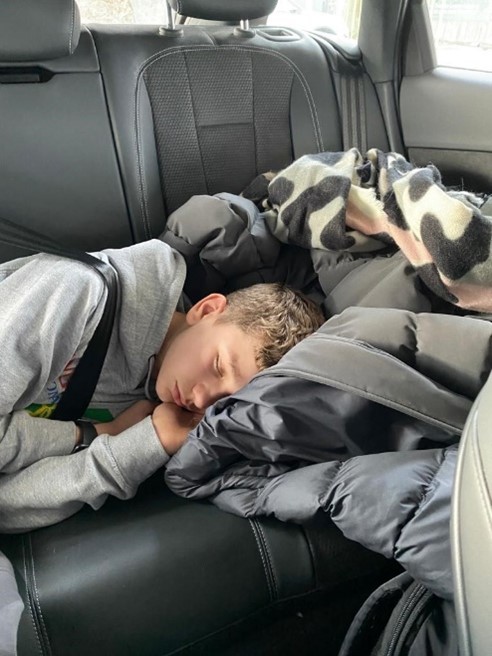 It was a long journey back home and I slept most of the way so no sandwich appeared in the car….but I had my favourite sweet and sour chicken for tea!!