It was a fairly cold start, with a breeze that picked up throughout the afternoon, making running out from the start line quite hard work. This didn't deter our U11s' enthusiasm for the out and back course, straight up the big hill then straight back down again.
Freddie Palmer was mixing it with the leaders early on and finished in an excellent 10th place in a time of 4:23, Lucas Powell was next home in 38th place in 5:02 followed very closely behind by Henry Pickett in 42nd place in a time of 5:06.
The U11 girls were then racing on the same course. Florence Snaith, having just turned 9, was running in her first ever Harrier League, coming home first for TBH in 12th place in a great time of 4:58, followed by Anna Carr in 27th place in a time of 5:27.
The next race was the U17 boys with TBH stalwart Fraser Bigg being our only competitor in this one, and he finished the small loop / big loop in a time of 19:26 for 25th place.
With injury etc. keeping some of our regulars away, we then only had Amber Maynard bravely running in the U15 girls race on her own, covering the full large loop in 23:22 for 36th place.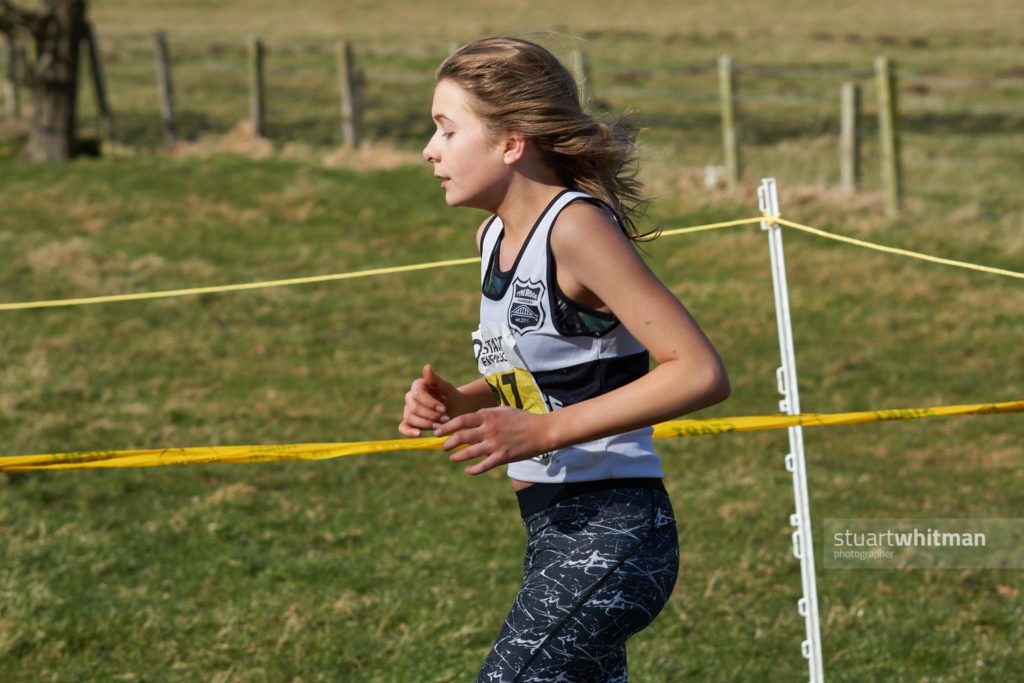 Finally, we managed to close teams in both the U13 girls' and boys' races. Jake Moir was first for the boys, covering the full lap in 17:10 for 11th place (narrowly avoiding promotion to the fast pack) followed by David Carr from the Fast Pack in a time of 16:12 for 19th place, with Luis Nichol and Harry Snaith in 38th & 39th places in times of 19:39 and 18:06 with Harry running from the fast pack. The boys finished in a very credible 4th place in the team competition.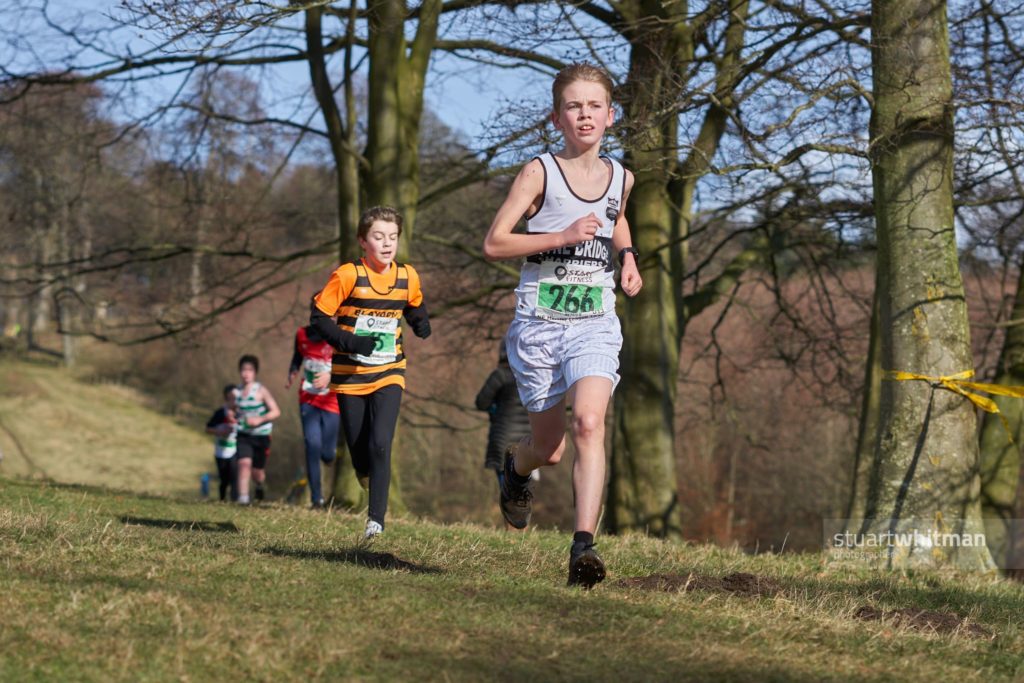 The final junior race of the day was the U13 girls with, first timer, Evie Powton giving a good account of herself and coming home first for TBH in 20th place in a time of 19:02, then it was Ruby Colver in 37th place in a time of 20:00 with Laura Whitman completing the team in 55th place in a time of 23:25. This put the U13 girls into 10th place in the team competition.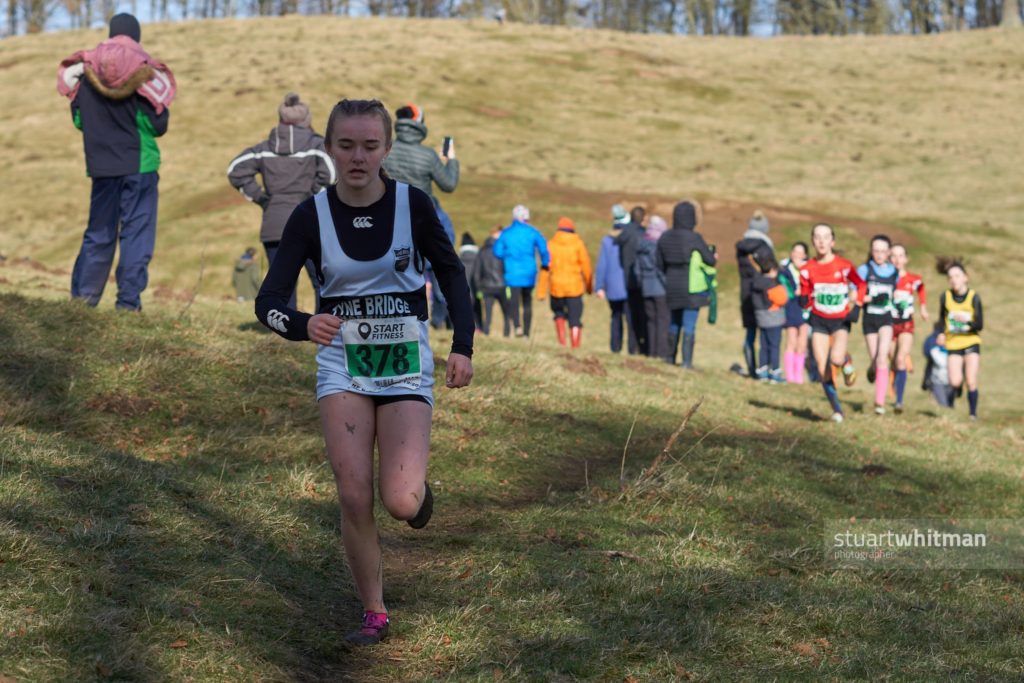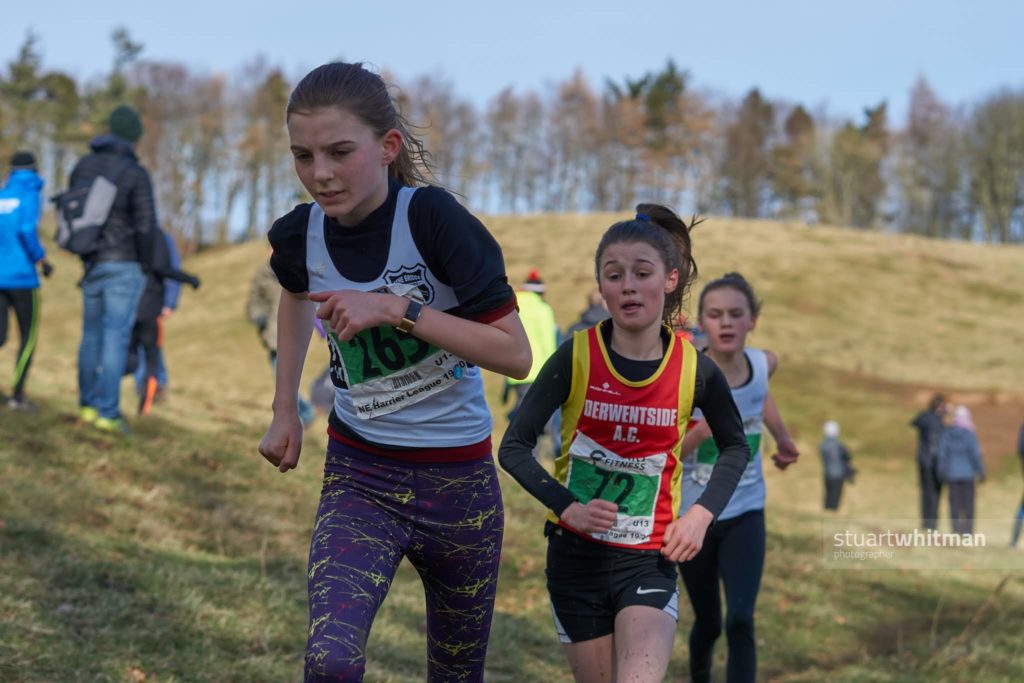 At this point it started snowing a little, the wind started to pick up even more, dropping the temperature just in time for the TBH senior ladies to head off for their race.
A plain ham sandwich offering from Anna Carr (all she will eat apparently) worried no-one in the sandwich competition, with Quorn chicken and mustard, or vegan cheese and pickle easily trumping that, in a fairly poorly fought battle (I didn't hear what the Colvers selection comprised of though).
Dave Moir
(All photos are from Stuart Whitman, many thanks.)