On a stifling hot evening in Jarrow, there was an even quieter turn out for the TBH juniors at this fixture. With summer holidays kicking in, and massive traffic problems on the Tyne Bridge itself, it meant that some of our regulars couldn't even get to the track in time for their races, so we only managed to field 2 juniors this time round.
Zak Kettle however, managed to plough his way through the traffic in the JCB-mobile and represented the U15 boys in the 100m, recording a time of 15.55 and then in the 800m in a time of 2:40.9, missing PBs by fractions of a second.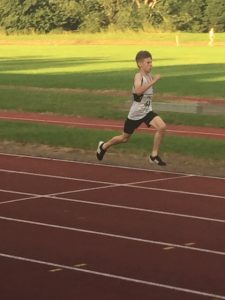 Despite the heat, Fraser Bigg then represented the U17 boys, in his first ever 1500m, posting a very respectable time of 5:40:59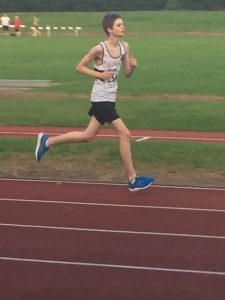 Very disappointing food report I'm afraid. With a massively late finish, this resulted in many of our number (seniors and juniors) heading to Maccy D's, for a post-race refuelling session.
Dave Moir