It was an early start for this fixture, as the bus left the rugby ground at Kingston Park at 6:30am, with the 3 hour bus journey meaning we were on site, with tent set up well before 10:00am. The Colvers decided to turn the journey into a food festival, as they started their lunch at about 7:30am and just kept going until we arrived.
A quick look at the course, and we were beginning to realise that mud would be the main feature of the day. A few meters up from the start line, there was a massive pool of mud across the course, and a little further on from that, a foul smelling pool several feet deep in places to contend with (amongst many other horrors).
Up first was Zak Kettle in the 4K U15 boys race. He completed the course in a time of 23:11 in 338th place.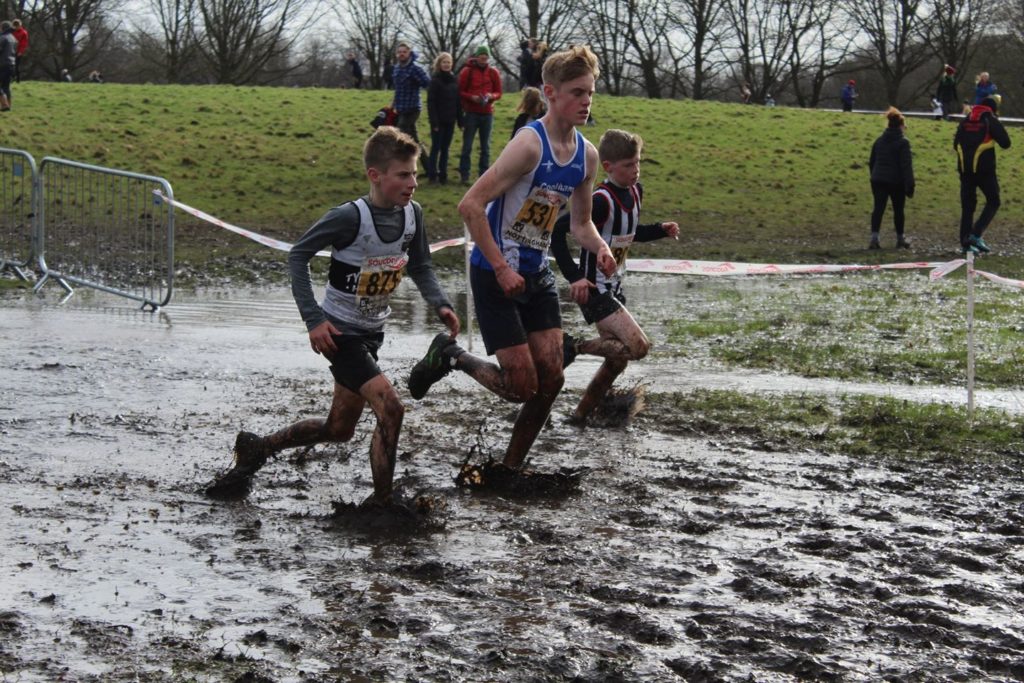 Next we had Ruby Colver in the 3k U13 girls race. Ruby made light work of the ever worsening muddy conditions, finishing in a very creditable 20:45 in 305th place.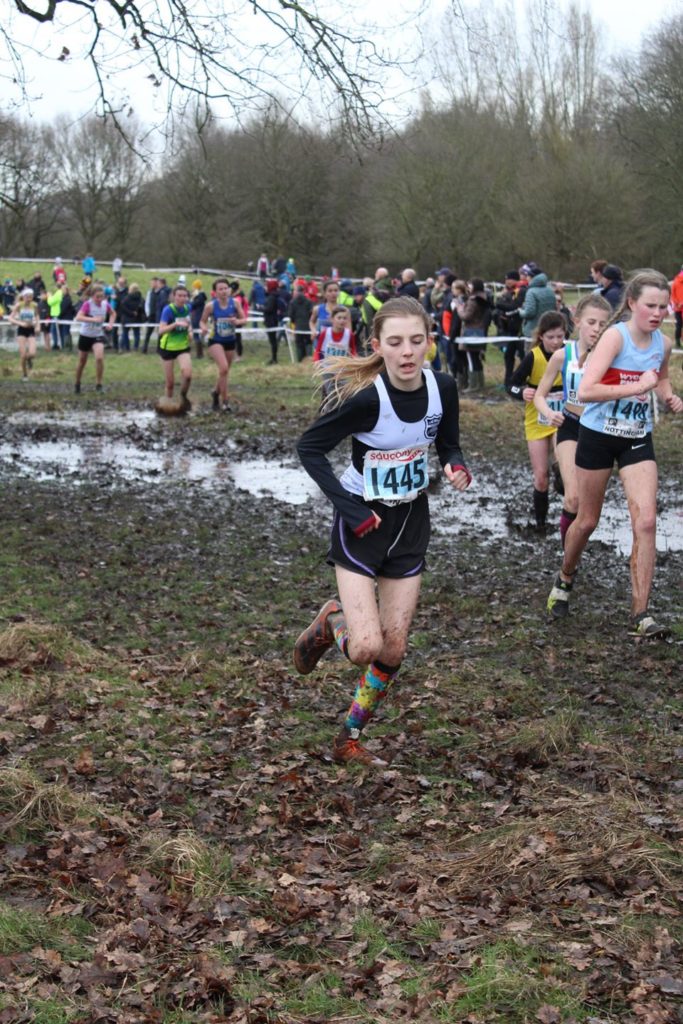 It was then Fraser Bigg's turn to have a go probably the hardest 6K he's ever had to run in his life. Un-phased he covered the mud fest in 34:04 finishing in 284th place.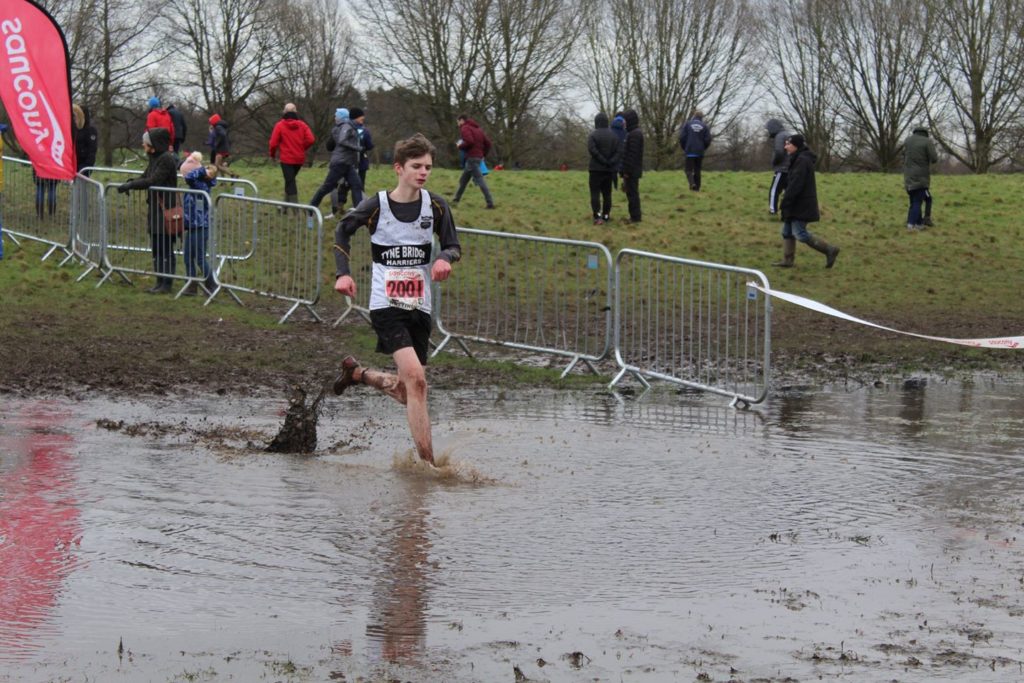 Our only junior team of the day was then brought into have a go at the ever deepening pools of mud over 3K. First in was David Carr in 17:51 in 245th place, followed by Jake Moir in 19:37 in 337th place, then it was Harry Snaith closely behind in 19:50 in 342nd place and backing them up was Luis Nichol in 21:10 in 366th place. The team were 44th overall,
Last up, in the worst conditions any junior had to face, was Hope Moir in the U15 girls race. The conditions didn't phase Hope as she completed the 4K bog / swamp in a time of 30:09 in 384th place.
This really was the muddiest and one of the most testing cross country courses I've ever ran. We saw a lot of people in the junior and senior races drop out. All our juniors finished and gave a really good account of themselves, so should be really proud of their efforts. The Nationals is a great event for the juniors to take part in, and I suspect this will be one they remember for many years to come!
And finally, the Moirs tried in vain to counter the Colvers earlier food onslaught with vegan cheese/mayo, avocado, lettuce and tomato wraps, but I think the Colvers' steady, persistent early progress, probably let them take the National's title for this one.
Dave Moir
Ian edit: For any of the juniors wondering why he's often referred to as "Mad Dog" Moir, then this photo should offer some insight. He probably thought the conditions could have done with being a little bit muddier.