Whilst soaking in my annual bath (I have one every year whether I need it or not) I decided to write a bit of a race report for the Website.
I thought I'd try to put together a bit of list of things I have learned (or still not learned) from the experience.
Despite many years of running, it seems that I still haven't learned not to go off too fast. It's all well and good being 10th at the 40 mile point due to some fast early miles, but fairly sole destroying watching people float passed you there-after. I was absolutely done by the Hexham check point and there was nothing I could do about it by then.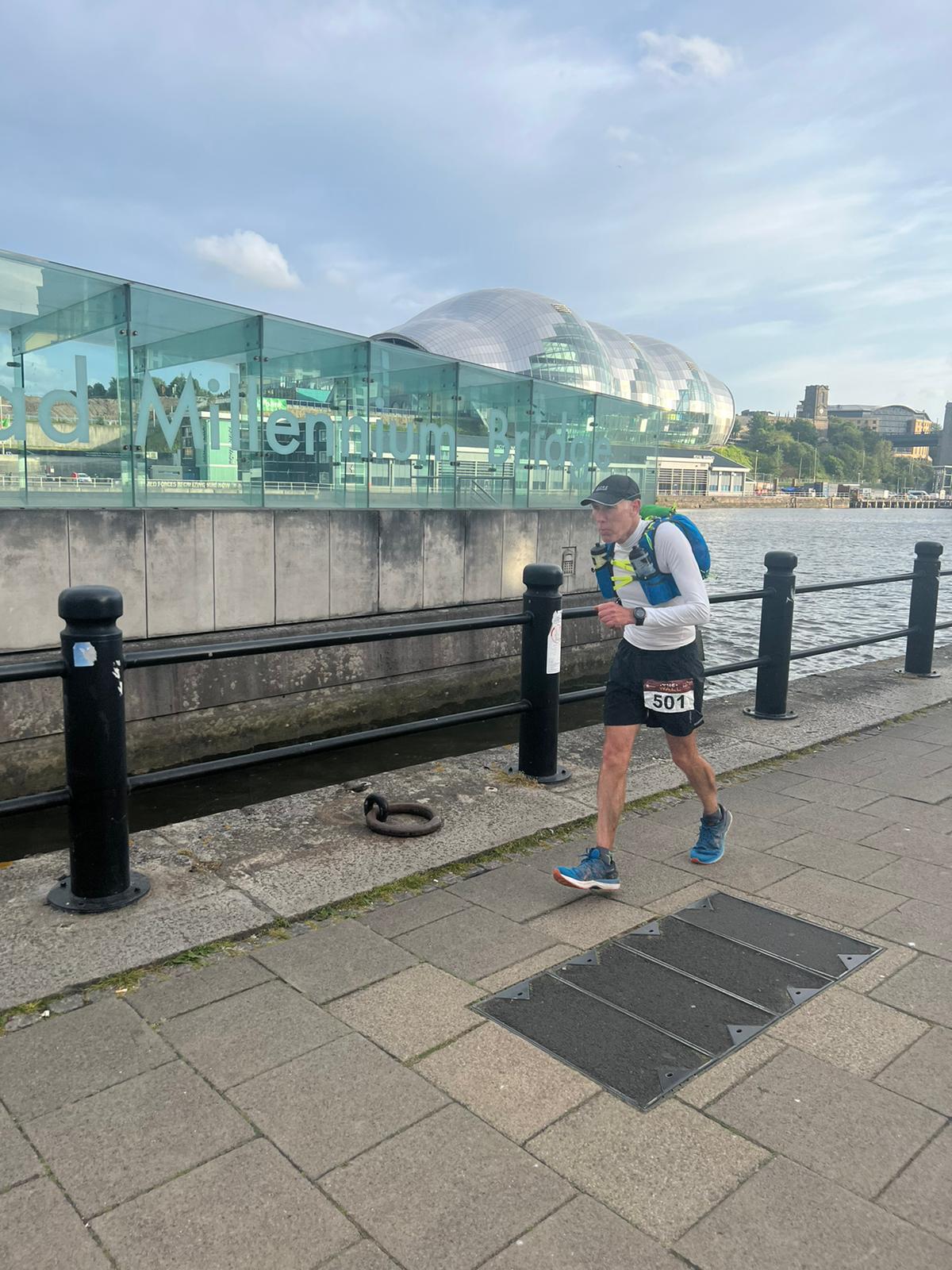 Salted Oranges is an actual thing, and not nearly as bad as it sounds. You basically take an orange segment and pour salt over it and stick it in your mouth. It was a great way to replace the salt you lose through sweating, and at the time, about all I could stomach.
The Walltown section was my favourite bit, but very hilly. On its own, it would be a decent fell race, and it was tough retuning to tarmac after it.
Just for the navigation fans, I only got lost the once, just before Warden where I missed a sign and had to retrace my steps a little. The signage is really good on the whole, so it was fairly obvious that I'd missed a sign when I got to a T junction and there wasn't one there.
The support in Ultra's is amazing.
Pit-stop crews are so helpful and will do what they can to ready you for the next stage, the checkpoint people are also great and often a few words of encouragement and a water refill is just enough to get you to the next check point.
The local support was also great, even a small "well done" gives you a lift and you can tell the ones saying well done who have previously ran the Wall as they just have a certain "knowing look" about them. The unofficial pit-stop in Ovingham was amazing, and they put up with my confused state brilliantly. They definitely helped me loads more that they knew.
The other runners were a great support as well. From just having a chat early on to help the early miles pass more quickly, to checking you are OK when I probably wasn't, offering food or anything else they could to keep you going was very touching.
As this was a local race, I had loads of friends on route to cheer me on and keep me going and this was a massive boost in places.
I had both Dave Daniels and Dave Young pop up in various locations on their bikes to see how I was getting on and relay a little information on how others were faring. Apologies to DD as I wasn't too chatty when he found me after Hexham.
Louis Goffe similarly had to put up with a bit of a strop from me in Wylam, He wanted to help and I had no idea what he could have done to do so.
It was lovely to see families out in various places so thanks to the Attleys, Waltons, Cowans for your support.
There were also other people I bumped into along the course. Big shout out to Wavey Davey Rowe, Ian Pickett, Jon Moss & Zara, Steve & Zak Kettle and David Carr for their support.
Finally the family support team of Hope, Jake, Emma, Lettie and Bea, some of whom came to Hexham and then met me at the end to give me a lift home. I know it's only 4 miles, but that hill up from the Quayside would have finished me off.
Dave Moir